M&M's are so ubiquitous in our lives, it's hard to remember a time without them. They're there for birthdays, holidays, or hanging out in the snack bowl at Grandma's. For many, they are the first piece of candy you ever have. What's not to love? They're chocolatey with that crunchy shell that comes in all sorts of different colors. More often than not, you're sharing some with a friend.
Now after 80 years of bringing people together, M&M's, part of the Mars, Incorporated portfolio of brands, has evolved its loveable cast of characters and personalities with unique backstories to better represent today's society. The move is part of a new global strategy designed by Jones Knowles Ritchie.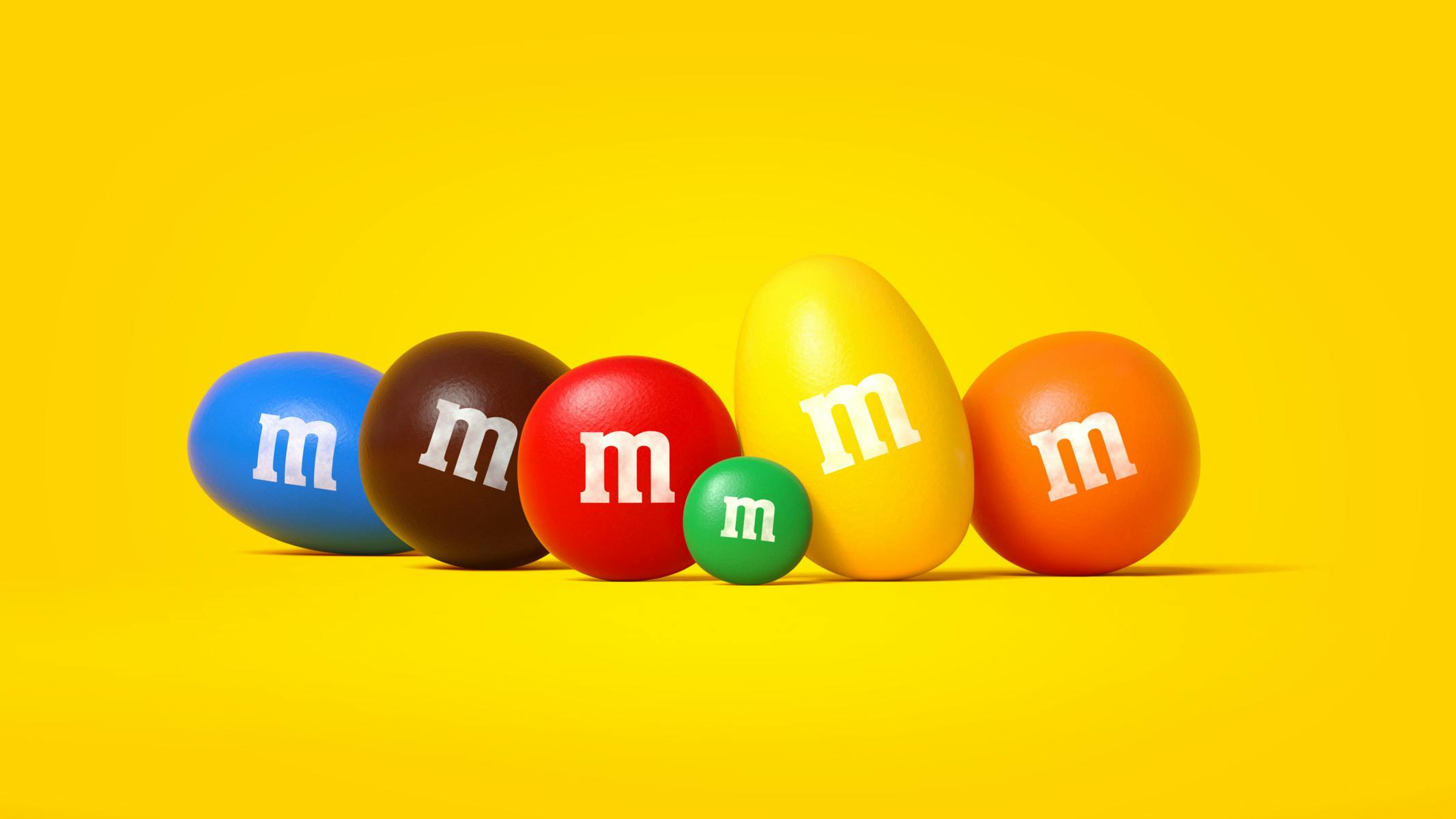 M&M's coming in new shapes and sizes
Classic M&M's logo
"M&M'S has long been committed to creating colorful fun for all, and this purpose serves as a more concrete commitment to what we've always believed as a brand: that everyone has the right to enjoy moments of happiness, and fun is the most powerful way to help people feel that they belong," Chief Growth Officer at Mars Wrigley Cathryn Sleight said in a press release. "As one of the world's most iconic candy brands, who better to commit to a world with more moments of fun by increasing a sense of belonging around the globe than M&M'S?"
Expect to see more changes to your favorite edible bunch throughout the year:
A fresh, modern take on the looks of our beloved characters and more nuanced personalities to underscore the importance of self-expression and power of community through storytelling
An enhanced focus on the brand's iconic color palette and the use of different shapes and sizes of M&M'S lentils across all touchpoints to prove that all together, we're more fun
An added emphasis on the ampersand – a distinctive element within the M&M'S logo that serves to connect the two Ms –to demonstrate how the brand aims to bring people together
An updated tone of voice that is more inclusive, welcoming, and unifying, while remaining rooted in our signature jester wit and humor

M&M's banner
We're looking forward to seeing how M&M's and the entire Mars family continue to evolve.