before
after
Dan joined the Executive Board as Media Director in 2020. His professional career in Marketing, Media, and Advertising/Communications at leading firms including WPP and Publicis Groupe spans more than a decade. Dan began volunteering with Heritage of Pride in 2015 as a member of the March Committee. In his time as a volunteer, he worked closely with the Development Committee and was instrumental in developing and growing the organization's merchandise program.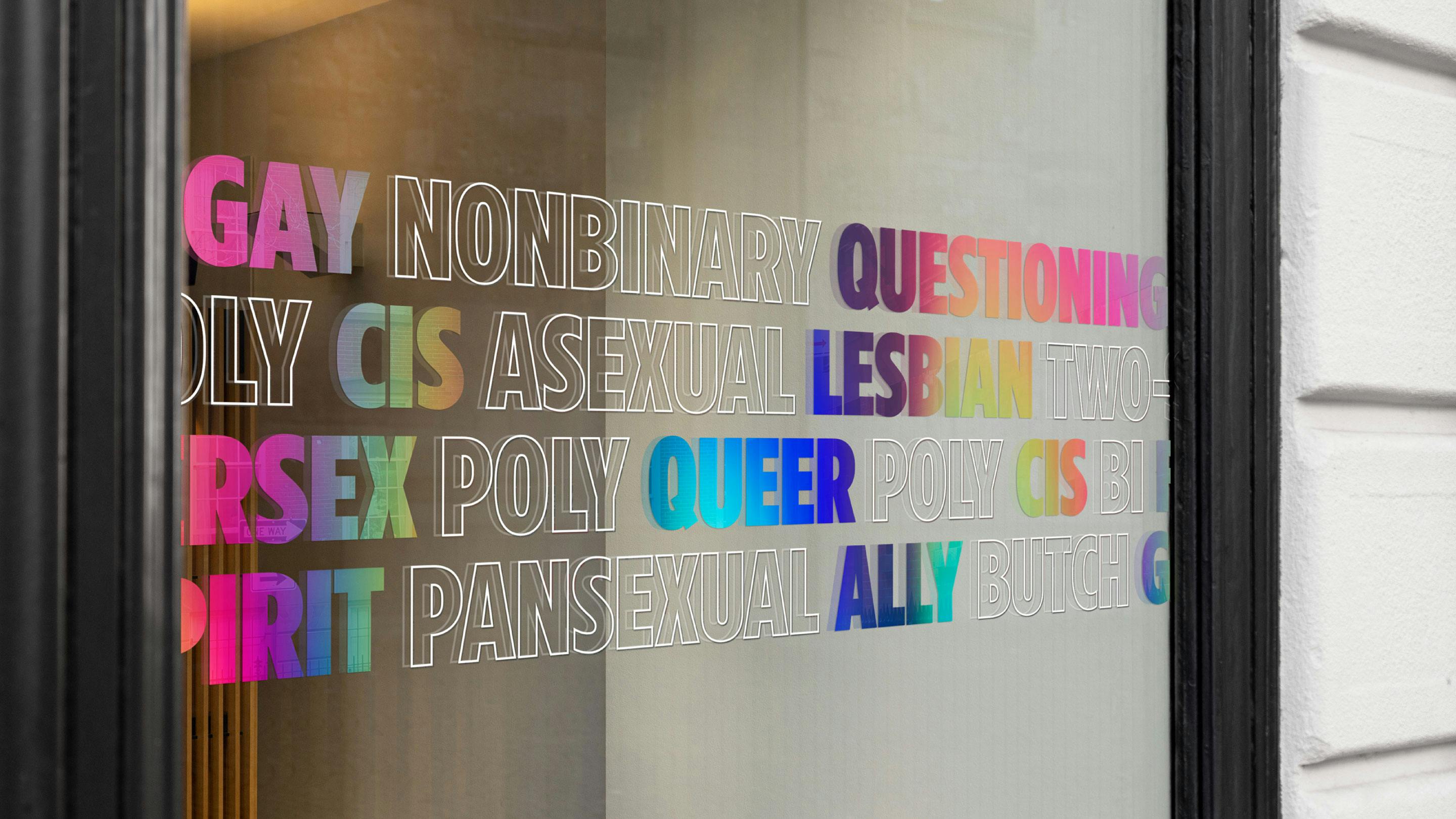 Can you introduce us to NYC Pride and the exciting things it is doing these days?
NYC Pride is the nonprofit organization responsible for planning and producing New York City's annual Pride events including the NYC Pride March. We create powerful experiences 365 days a year, inspiring every LGBTQIA+ person to proudly love and live their truth -- all year long.
Walk us through your brand identity through the years. How were the past brands conceptualized?
Every year we choose a theme for the year's Pride events. The past brands were fully designed from the ground up around that theme each year. For example, in 2018, the theme was "Defiantly Different" and a custom dynamic typeface was designed to invoke the theme.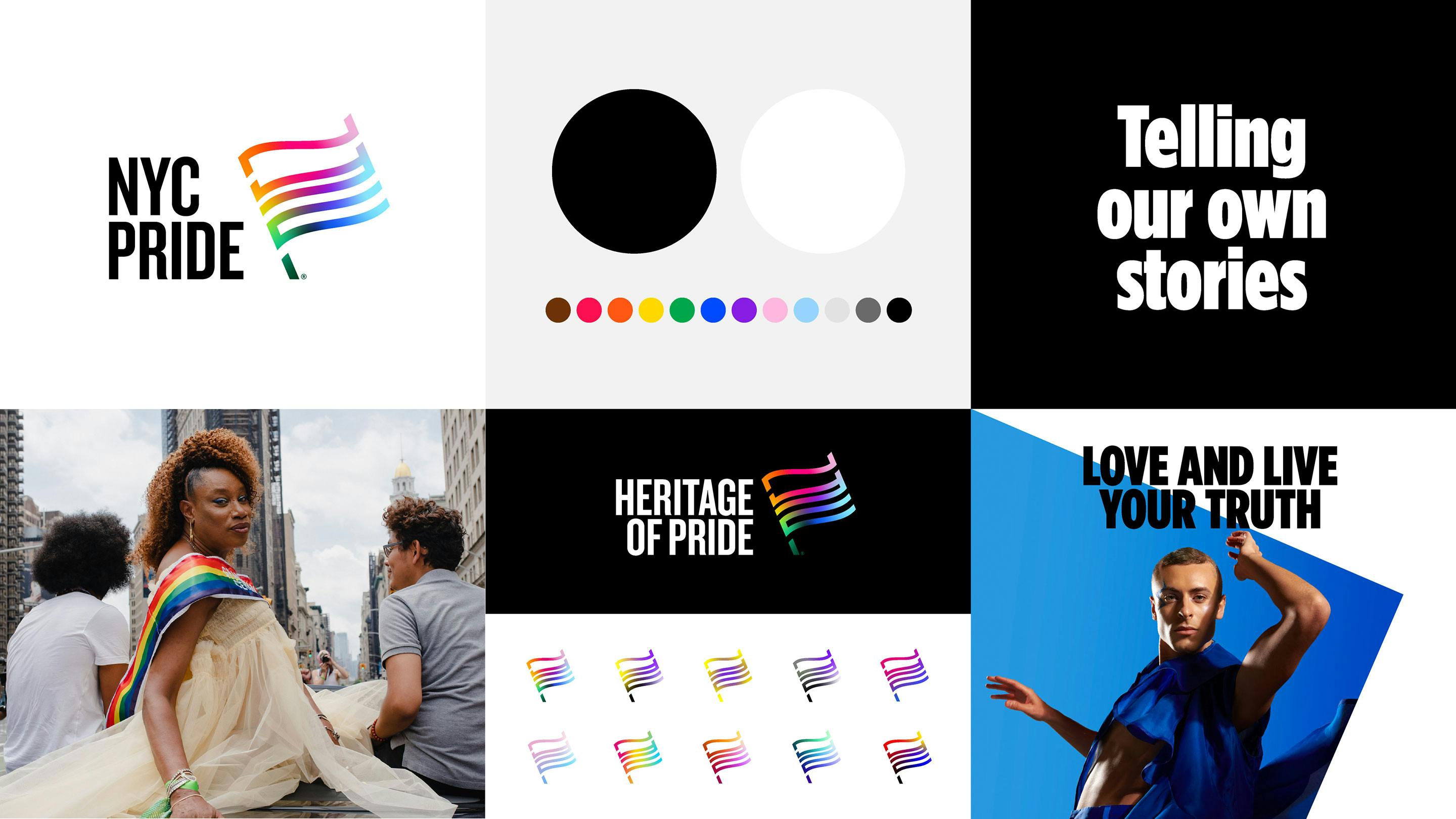 NYC Pride design assets
About this current rebranding, how did it come about? How did that conversation start?
Our branding lacked consistency, and we realized that in order to build equity and awareness around our impact as an organization, we needed an identity that could endure.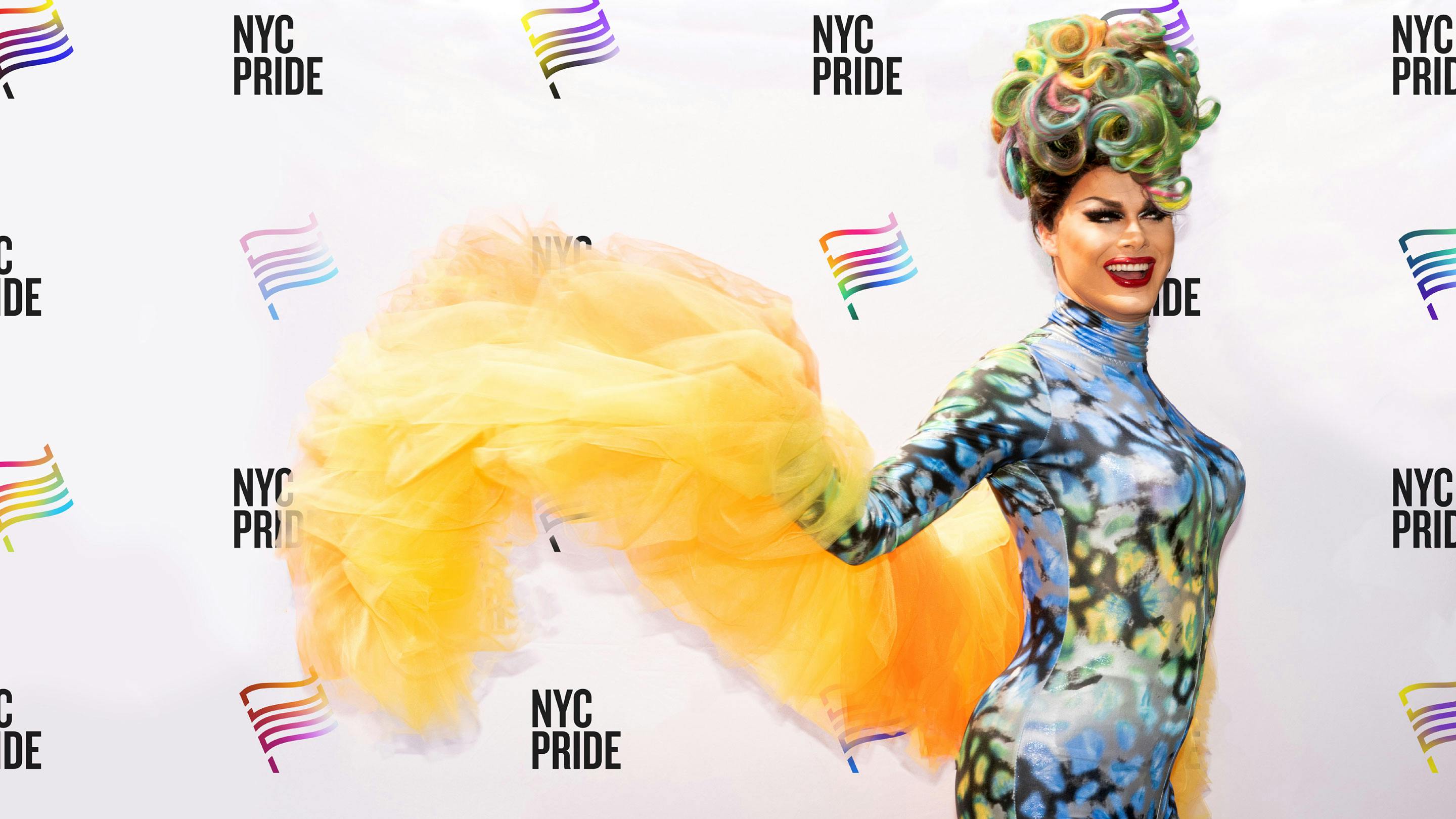 NYC Pride backdrop
How did the rebranding process go? Was it all smooth, or did you encounter challenges?
The hardest part was landing the logo. We considered several options, and there were numerous conflicting points of view about which direction we should go in. There is so much passion about this brand, and everyone had really strong points of view.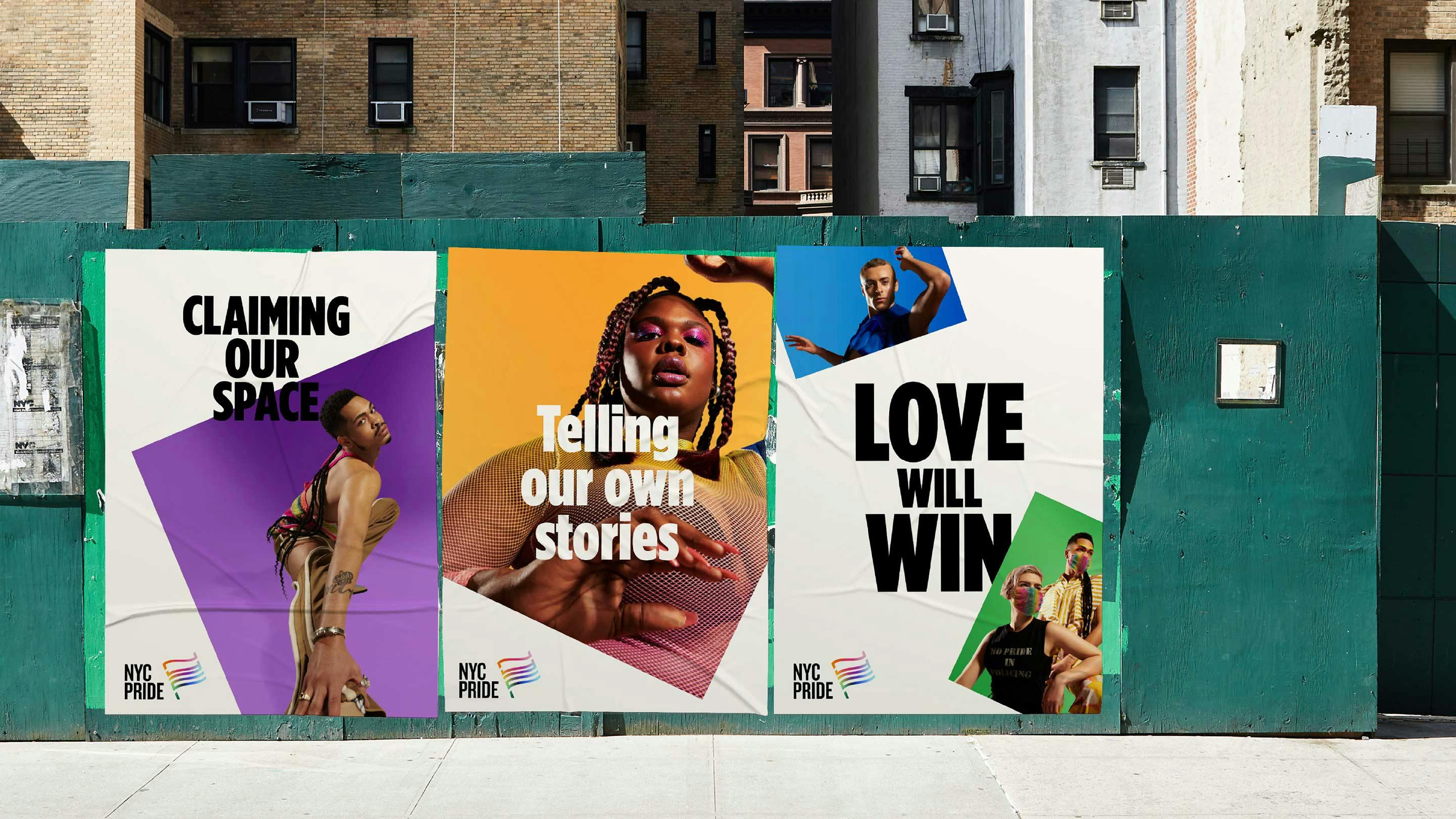 NYC Pride storytelling
A big change was to the logo. Can you tell us how it was conceptualized?
The work on creating the logo started with understanding what symbol resonates most with our community. We experimented with a few ideas including flowers, hearts, and even lips. Ultimately we decided that the flag was truly the symbol that stood out the most, and it was just a matter of refining the execution.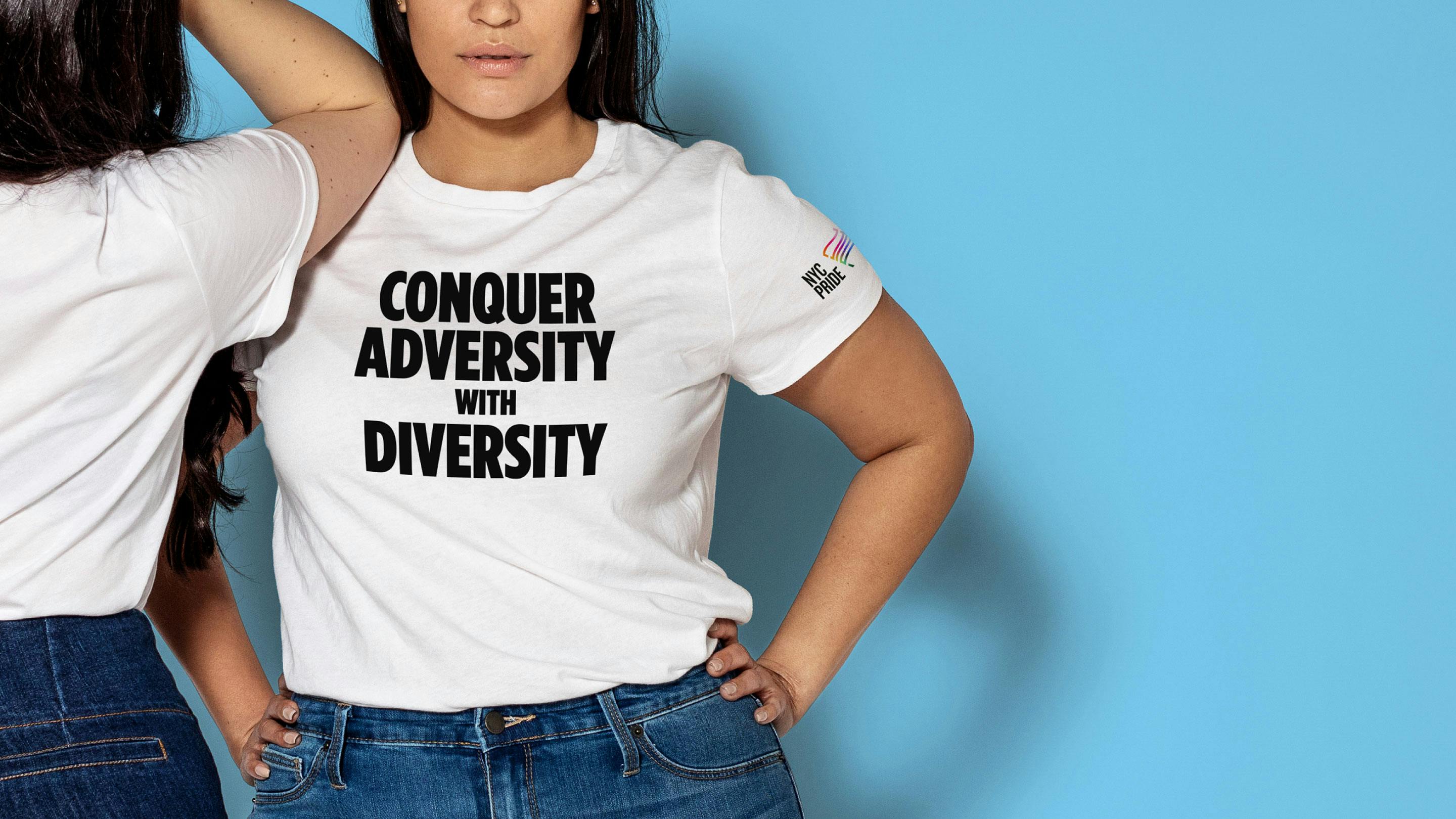 NYC Pride shirt
Aside from the logo, what other visual elements of the new brand identity highlight NYC Pride's commitment to inclusivity and uplifting the LGBTQIA+ community?
Our brand voice was a necessary piece for us to develop with this rebrand. It truly gives us an opportunity to tell our story of what we do and how we do it -- for all members of our community.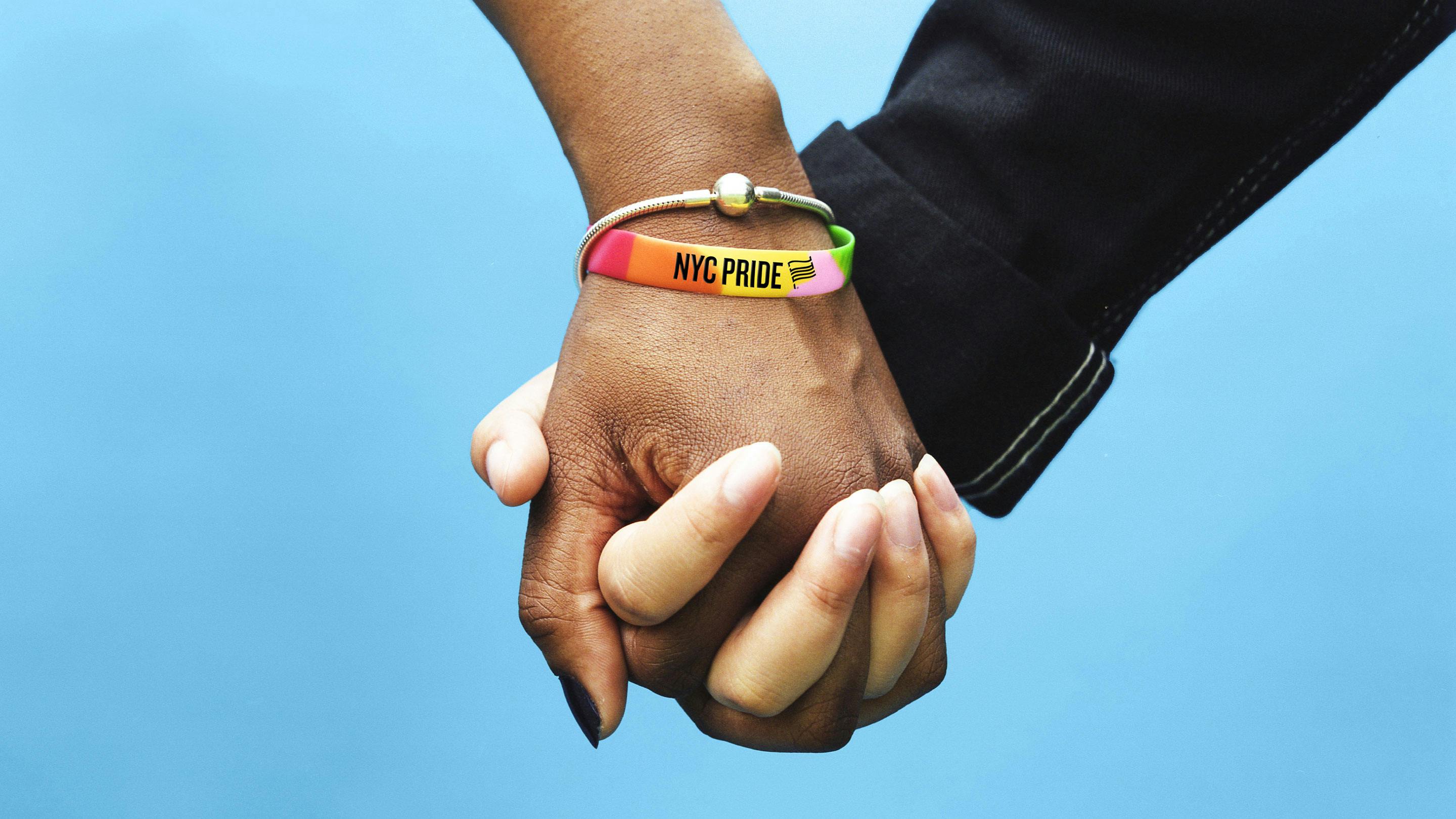 NYC Pride wrist band, holding hands
We know people can get vocal when brands they love change. How has the reception been so far for you? Any feedback that stood out?
The response has been overwhelmingly positive. Some people don't notice the "N-Y-C" letters in the flag right away. Once you point it out to them, they immediately respond with surprise and delight.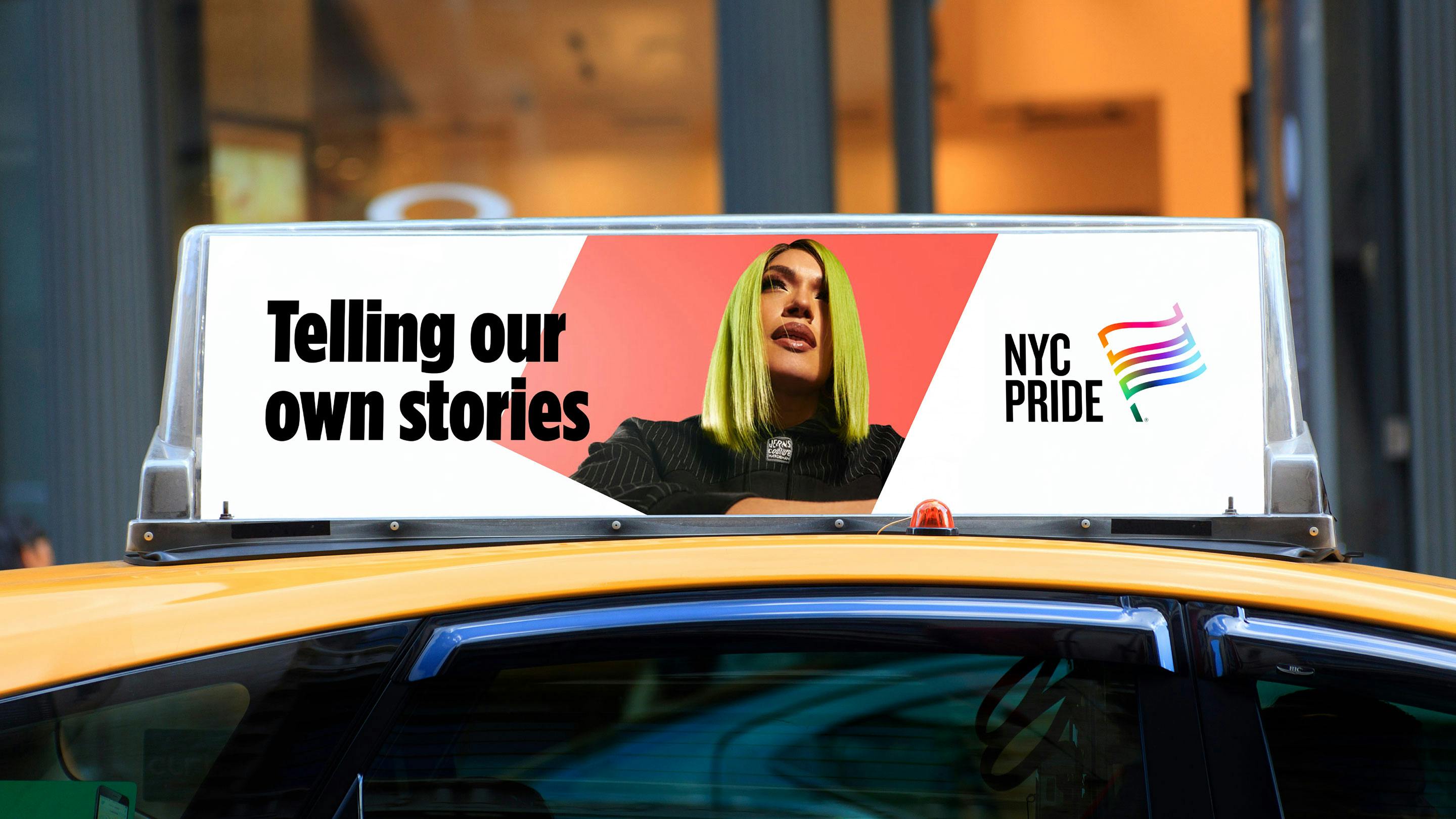 NYC Pride taxi
What is your major takeaway from this experience? Or, do you have any advice for brands or designers embarking on rebranding projects themselves?
The biggest feedback I can give is to trust the process. You can't go into it with an idea of what the end product will be; you have to allow yourself to travel down a path not well known.
Also, be prepared to disagree with others; there will never be consensus, and in order to move the project forward, you have to be prepared to make tough choices that may not be universally popular.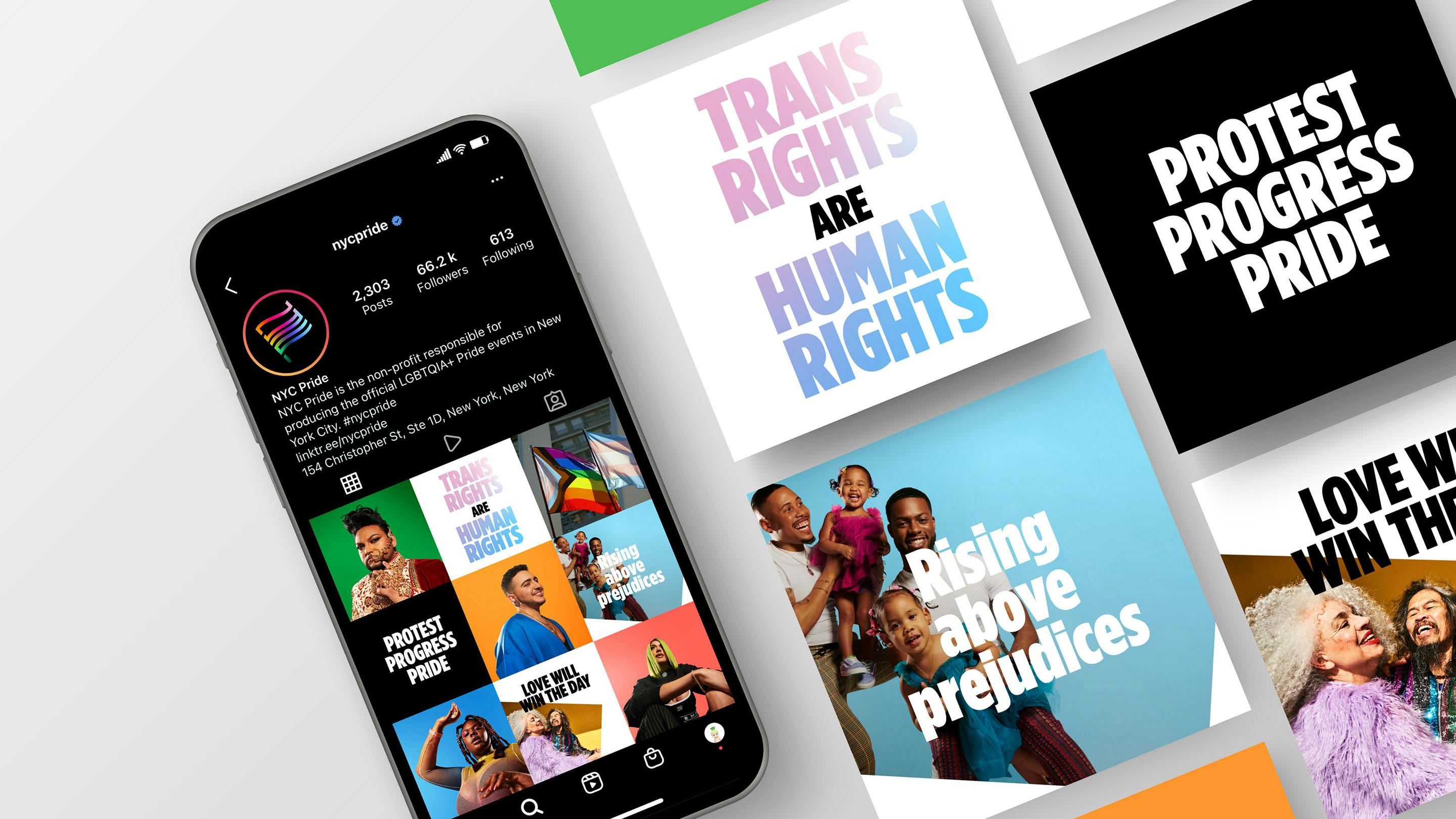 NYC Pride Instagram & Messaging