Freethink's Rebrand
Sean McVey, the Chief Marketing Officer of Freethink, talks about improving brand perception and legibility, their 'multimedia notebook' theme, and finding the balance between 'mild' and 'wild'.
Can you talk about how the publication and its initial branding come about?
Freethink was founded by a group of documentary filmmakers that wanted to build a different kind of news company. No politics. No gossip. No clickbait. 
Instead, they wanted to tell stories of people making a positive impact on the world--entrepreneurs, activists, engineers, artists, and anyone working to shape a better future. 
Our brand vision has always stemmed from the idea that we're reporting news from the frontier of change. 
Whether you look at our previous identity or the new one, they both reflect that vibe--adventurous, a bit chaotic, slightly rebellious, and definitely not perfect. Building the future is messy, and so is our brand.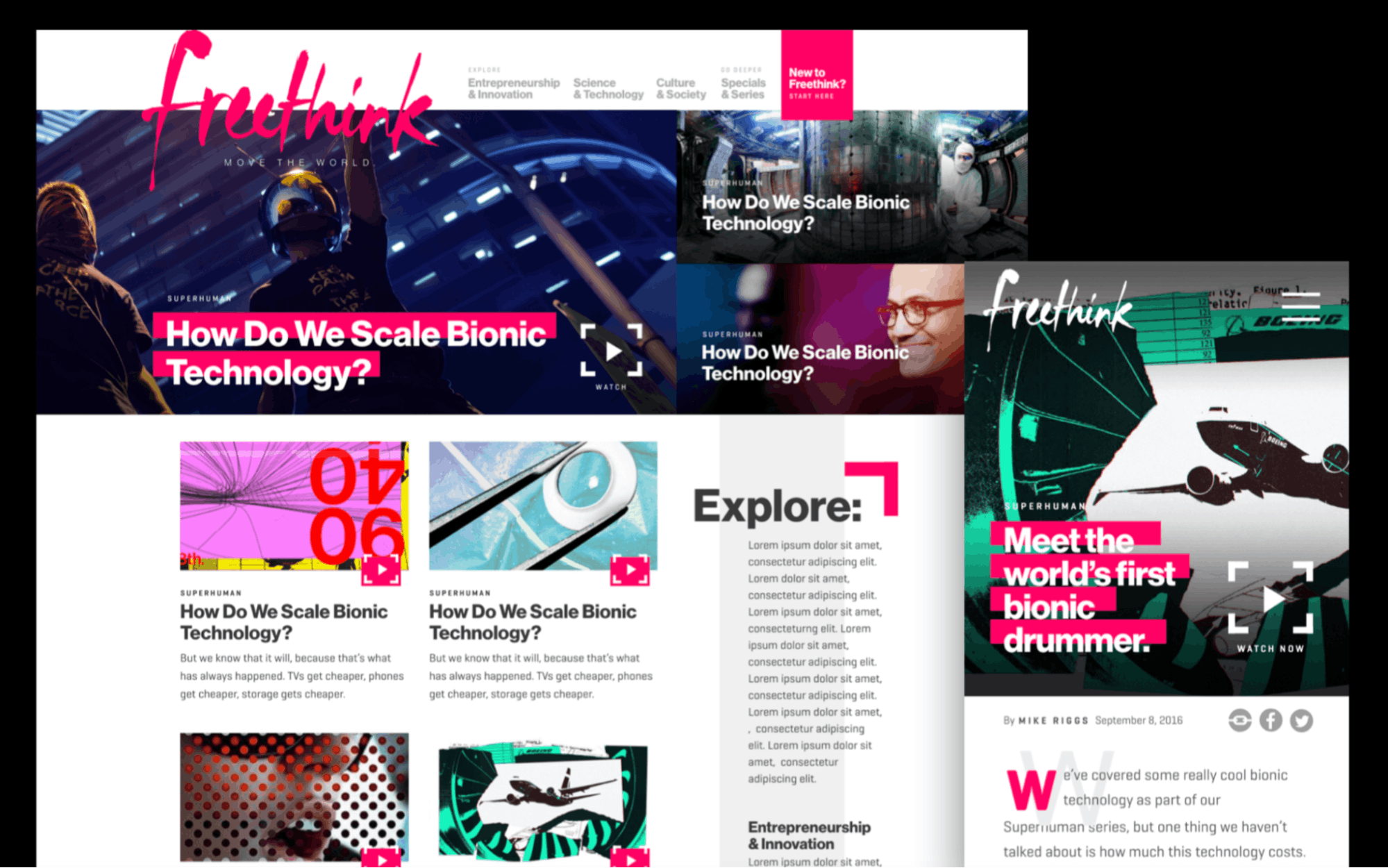 From a design standpoint, we've been lucky to have incredible talent, mostly in-house or in our close network. 
Our original mark, website, and design language were created by our CEO, Chandler Tuttle, who was a creative director in a previous career. 
Our current brand, website, and design language were created by two fantastic designers, Taylor Simpson and Ana Kova.
What prompted Freethink's rebrand?
Tell us about the rebranding process. How did you go about it?
You mentioned that the idea behind your rebranding is "multimedia notebook". Can you talk more about that?
Your logo has also changed. What is the meaning or story behind it?
How is Freethink's new look now more aligned with its values, voice, and mission?
We love your slogan, 'Move the World'! How did it come about?
Lastly, what has been the reaction to your rebranding?