before
after
Anand Chowdhary, Co-founder of Pabio, talked about their complete rebrand, the importance of having the .com, and what's next for their startup.
Can you tell us a bit about your brand? Why did you initially call it 'Koj'?
Carlo and I met when I applied for a Tech Lead/CTO position at Cleverclip, the Swiss design studio Carlo previously founded. As we started to talk, we both felt that I would be a much better fit as his co-founder for a new venture and we started discussing the subscription economy and the general lack of good design in our friends' apartments.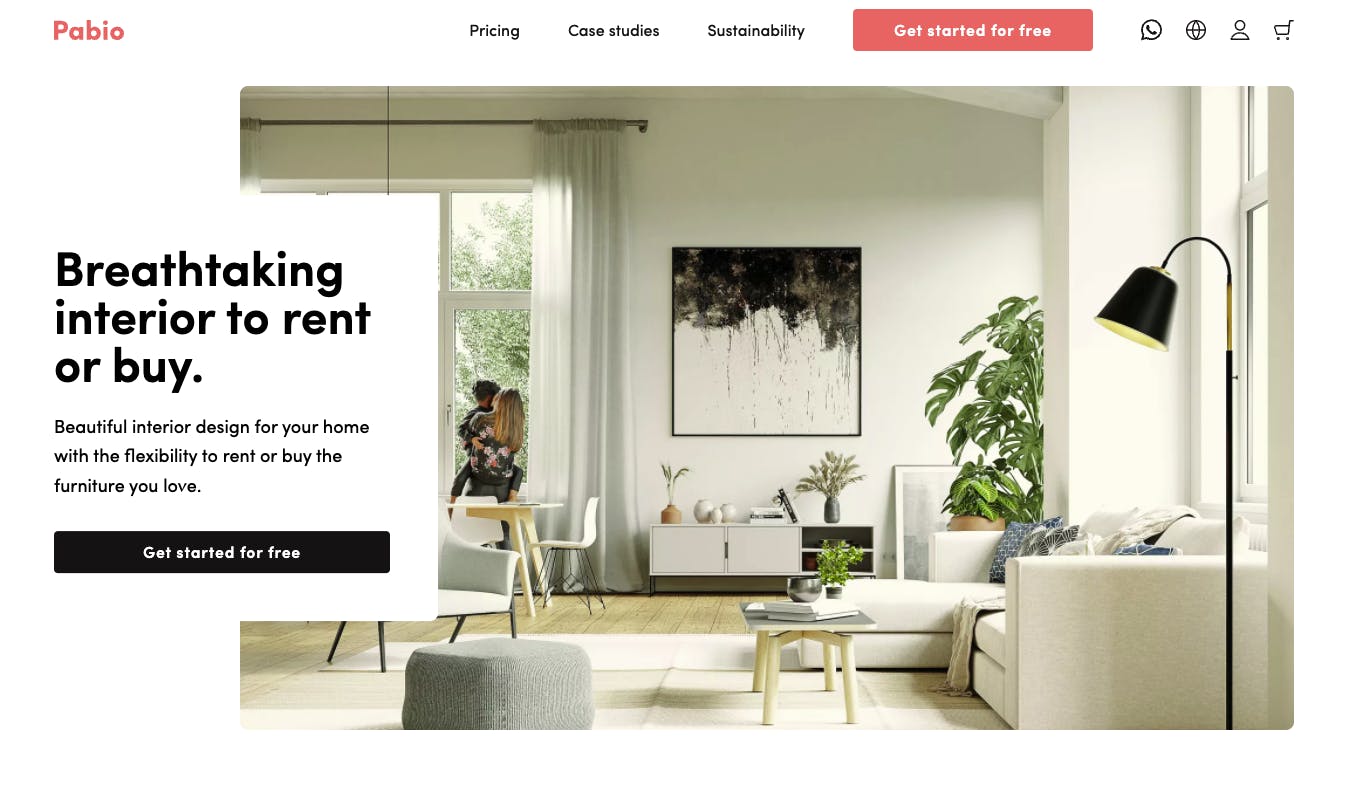 The Pabio homepage.
At that point, Carlo had already worked out the name "Koj" because it was short and sweet, and had the idea of building a rental furniture startup with it. Of course, our friends at Cleverclip were kind enough to do our initial branding and website design, and we were living on the domain JoinKoj.com. 
We finally got around to purchasing the Koj.co domain name, and the .com was still too unaffordable for us and we really liked the fact that we had a three-letter name.
What prompted your rebranding? How did that conversation start?
As we started to grow and tell people about our brand, we realized two major issues with it. First, Koj is pronounced like "koi" (as in "koi pond") so people didn't know it's spelt with a "j" (like the Europeans do!). 
Second, we didn't own the .com. This meant that if we tell people, even specifically, to go to koj-dot-co, they would still end up going to koj.com, which we didn't have.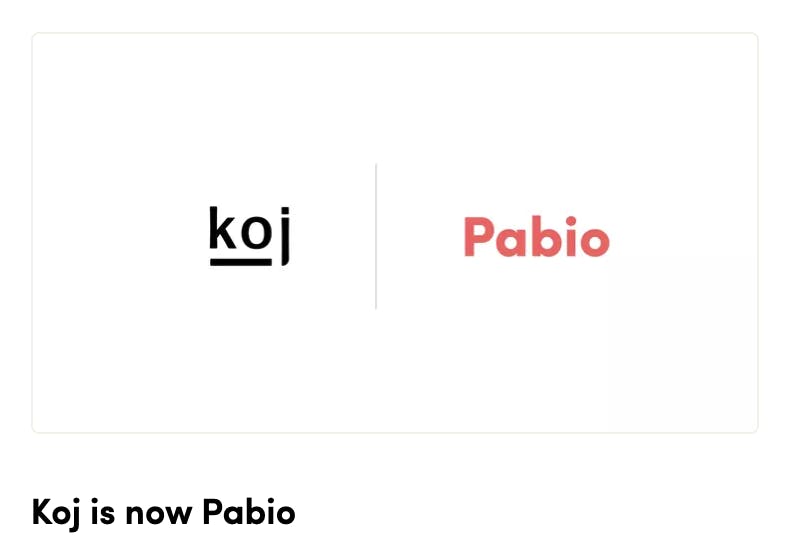 At first, we tried to negotiate with the owner of that domain and even reached an agreement, but ultimately the deal fell through and we knew that it would be very difficult for us to get Koj.com. This was the straw that broke the camel's back and we started to seriously think about other names.
What was the process of rebranding like? Were there any moments that stood out for you?
We started the renaming process as a team exercise over a few weeks where all of us just posted ideas to a (virtual) whiteboard. Our brainstorming process started with thinking about things around the house, types of furniture, kinds of homes, words related to living, different languages -- really anything and everything we could think of.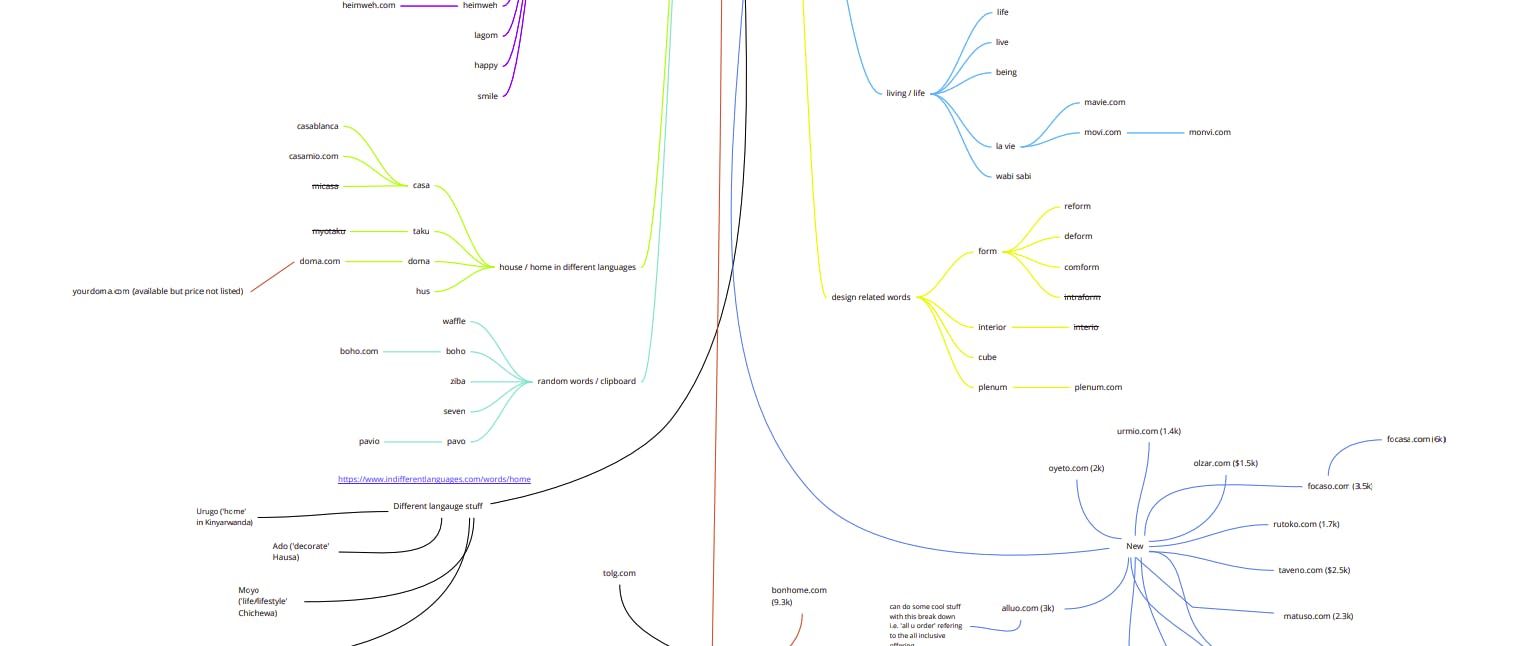 Some of the names the company brainstormed before landing on 'Pabio'.
We ended up with over a hundred options but nothing seemed to really click until I found Pabio.com on a premium domain website.
Like we did last time, we went back to Cleverclip and hired them to design a new logo for our new name, along with which we wanted a full rebranding. Over the next few weeks, Carlo and I worked closely with Cleverclip to redesign our website, from wireframes to Figma mockups to actually writing the code.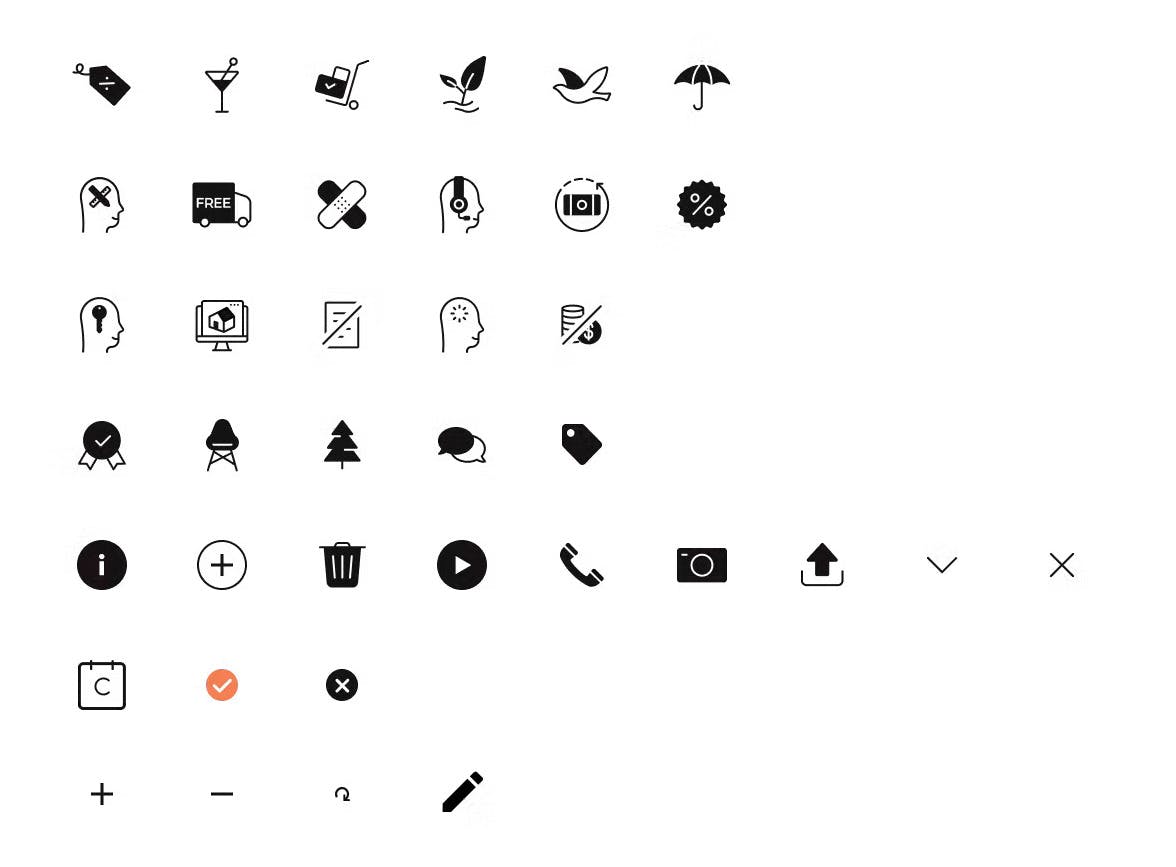 Icons for Pabio
We also received a set of custom icons and illustrations from the studio, and developed a React component library of maintainable, well-tested web assets like buttons and interactive elements.
How did you land on the name? What is the story behind it?
Our goal was to have a name that resonates with what we do: personalized interior design and high-quality rent-to-own furniture. At the core of this is a love for good design and the desire to make it accessible to everyone.
When I found the Pabio.com domain on a domain reseller's website, I instantly felt like it's everything we needed. When I pitched it to Carlo, he felt the same way, in that it sounded friendly and wasn't too long. And this time, we had the .com!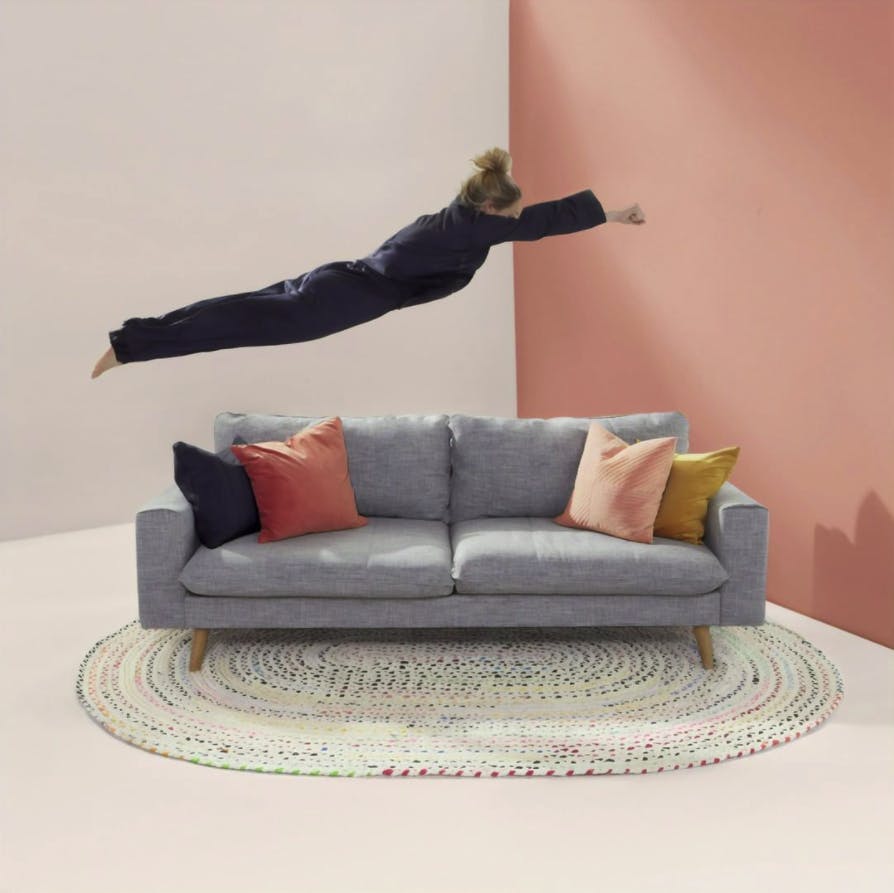 Instagram post on Pabio
Although people still pronounce it in different ways -- we like to say ˈpɑːbɪəʊ (rhymes with "Pablo"), though some of our Americans friends like to say ˈpæbɪəʊ (rhymes with "patio"), but however you say it, it's friendly and memorable.
Along with the name, what other aspects of your brand did you change?
We did a full redesign as we changed our name, including a new color scheme, responsive website, and brand identity. In fact, we actually launched our service to the public with the redesign.
My favorite part of the redesign is the new scribbles we have sprinkled everywhere, really bringing out the "we design your apartment" angle to users.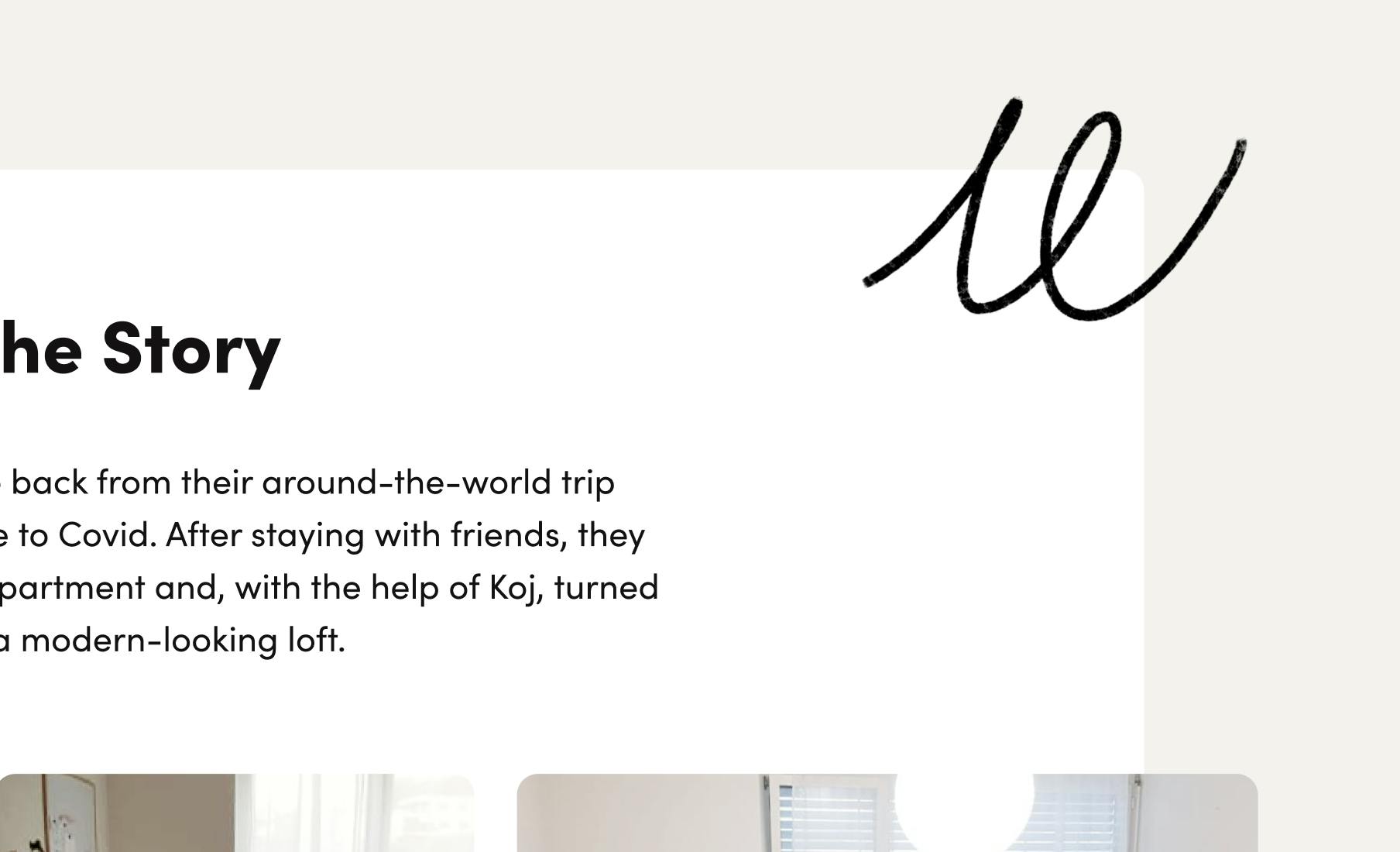 Scribble element
Most of these ideas were actually thought of by the Cleverclip team who was great to work with. We felt that our vision for the brand and the friendliness we wanted to portray really came through in this rebranding, especially when compared to our previous website, which was golden/black and felt "premium" and "royal" rather than affordable and exciting.
How have people received the new brand?
We think people love it! Some designers have critiqued that we could have done more (after all, it's only a wordmark) and we'll continue to evolve our brand as we grow and figure out our place in our customers' lives, but our customers find our name memorable and friendly, which is exactly what we wanted.
Since launching our brand, we've fully furnished around 100 Pabio apartments and time and again, our customers tell us how much they love living in a 5-star feeling experience. Although interior designers are the real heroes here, I like to think that our brand also plays a large role in invoking that feeling of home.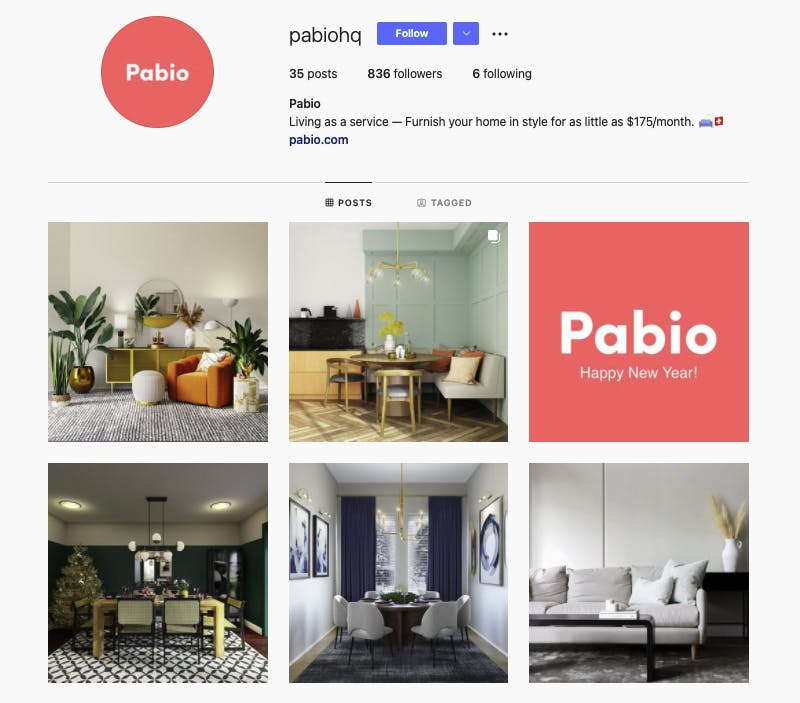 Pabio on Instagram
Oh, and when we say we work at Pabio, they always go to Pabio.com!
What are your takeaways from this rebranding experience?
There is of course a cost to redesigns. We did our best to SEO-proof our new site (e.g., properly setting up redirects, using alias URLs, etc.), so I wish we didn't invest as much in the previous brand.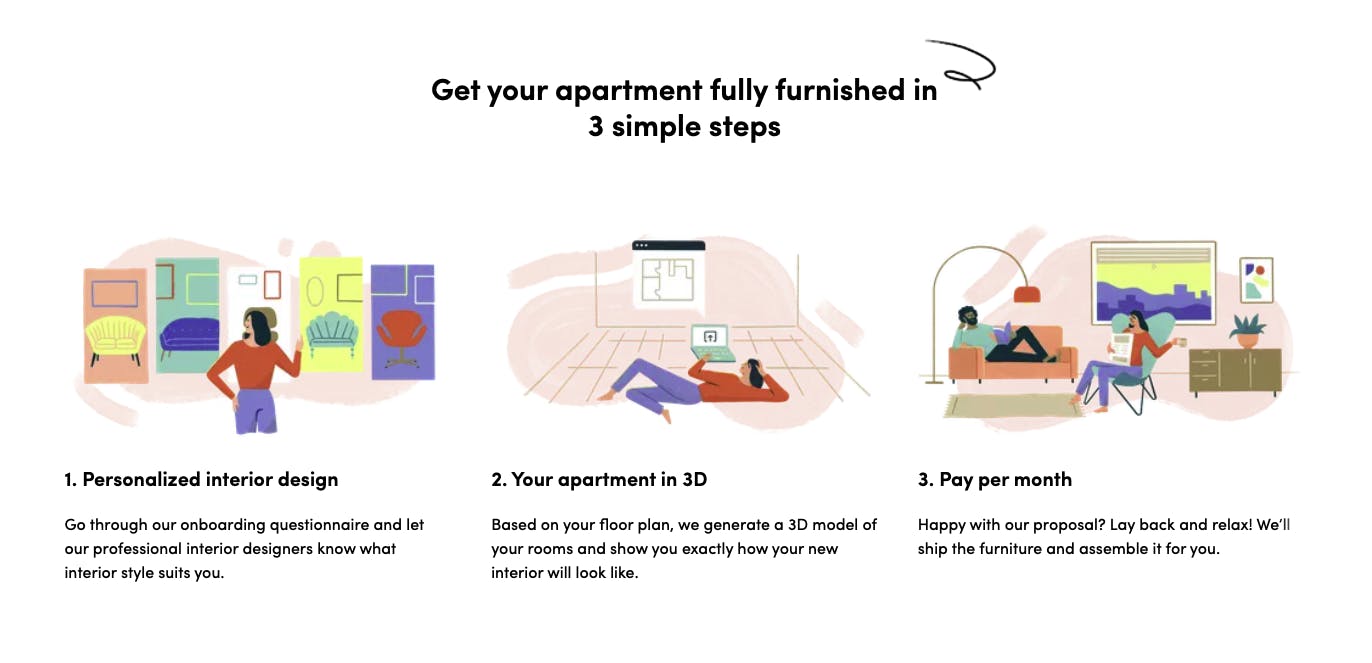 A famous Paul Graham (founder of Y Combinator, the startup program we are a part of) quote is "If you have a US startup called X and you don't have x.com, you should probably change your name." We did think about this but always thought to ourselves "we'll have money in the future, so we can get the .com then." It doesn't work like that.
In the early days of Koj, Carlo and I were incredibly passionate about our brand and name, because we felt so strongly that not only is a short and memorable name fundamental to our work, but this specific one is. Of course, we learned that our value is in the smiles of our customers when they see their new apartment for the first time, not in the name.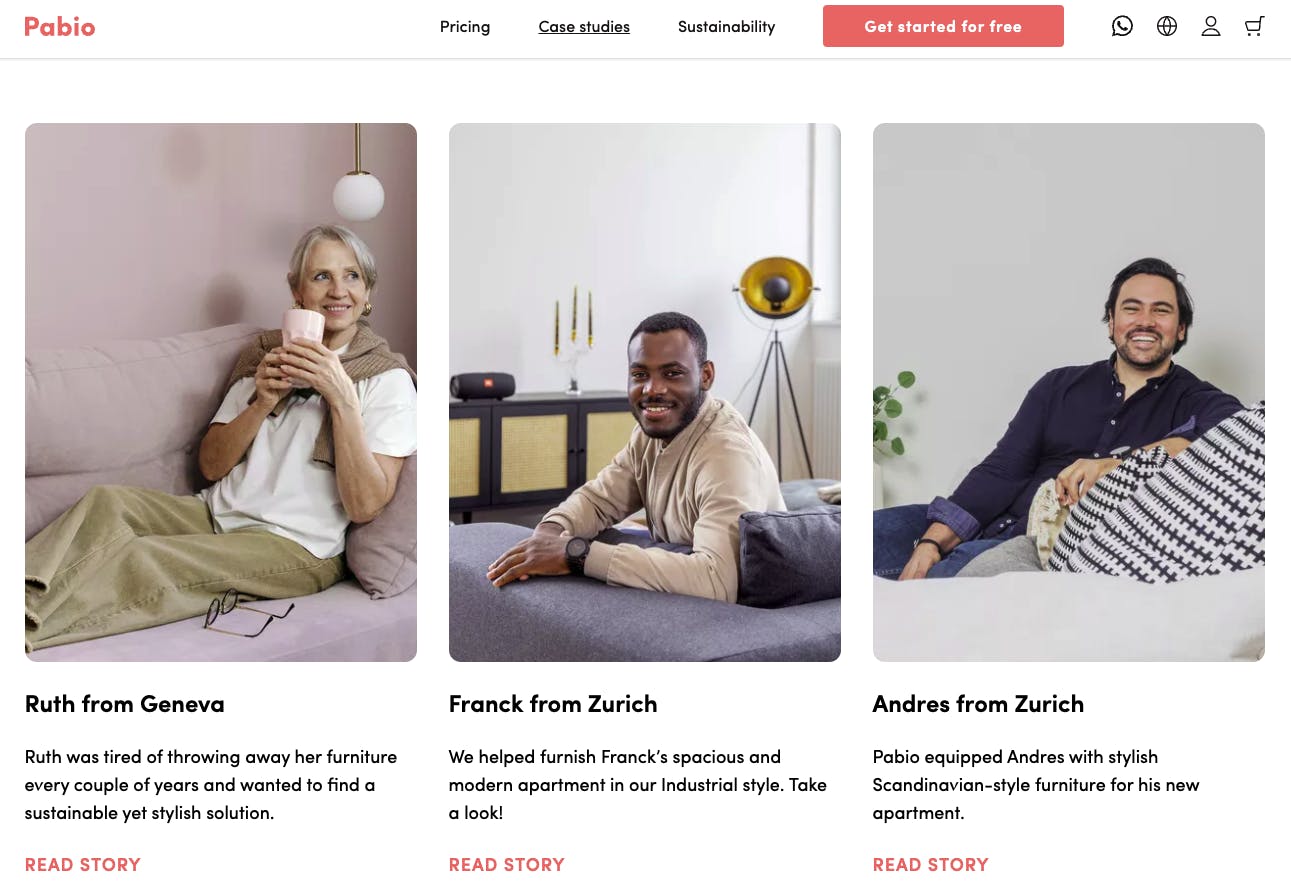 My key takeaway would be to remember that for consumer products, people would naturally just type .com after your brand name, so you should definitely invest in that from the beginning, and that people primarily care not about your name, but how you add value in their lives, so being too attached to a specific name might not take you forward.
We launched our new brand in March 2021 and that's also when we officially launched our services. Since then, we've been growing exponentially and have joined Y Combinator's S21 batch, Silicon Valley's most prestigious startup program that previously invested in companies like Airbnb and Dropbox.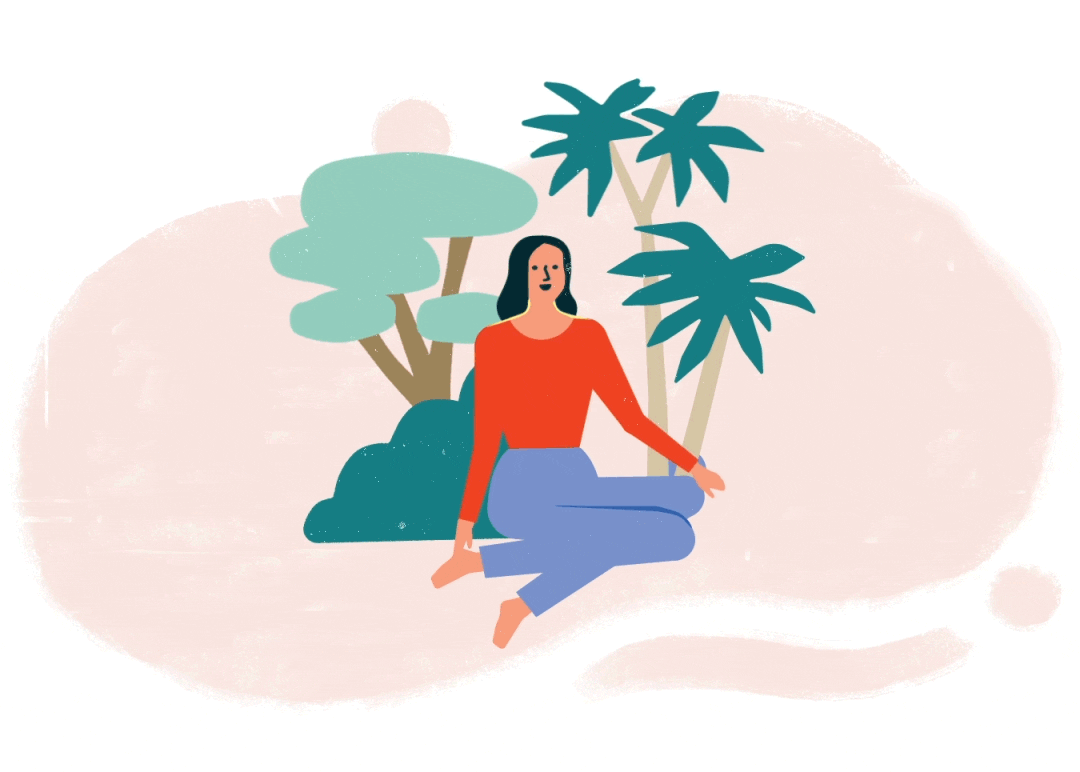 An illustration on Pabio
After graduating from YC, we raised a seed round of $2.2 million and have launched in Berlin (previously, Pabio was only available in Switzerland). We're now working hard to expand to the rest of Germany and launch in more European countries very soon. 
Our goal is to democratize beautiful living, and we'll continue working hard to make that a reality!