before
after
Fergus Telfer, Design Engineer at Amphico, and Cat How, CEO & Founder of How&How discuss the experience of rebranding a company tackling the climate crisis and their big brand idea, 'Everything One Thing.'
Can you introduce us to Amphico and the brand's identity through the years? How were the past brands conceptualized?
Fergus Telfer: Amphico (formerly Amphibio) is a transdisciplinary team of designers, engineers and scientists, purpose built to create radical material solutions to tackle the climate crisis. Brought together by a passion for sustainable design, we deliver nature-inspired innovations for the outdoor industry.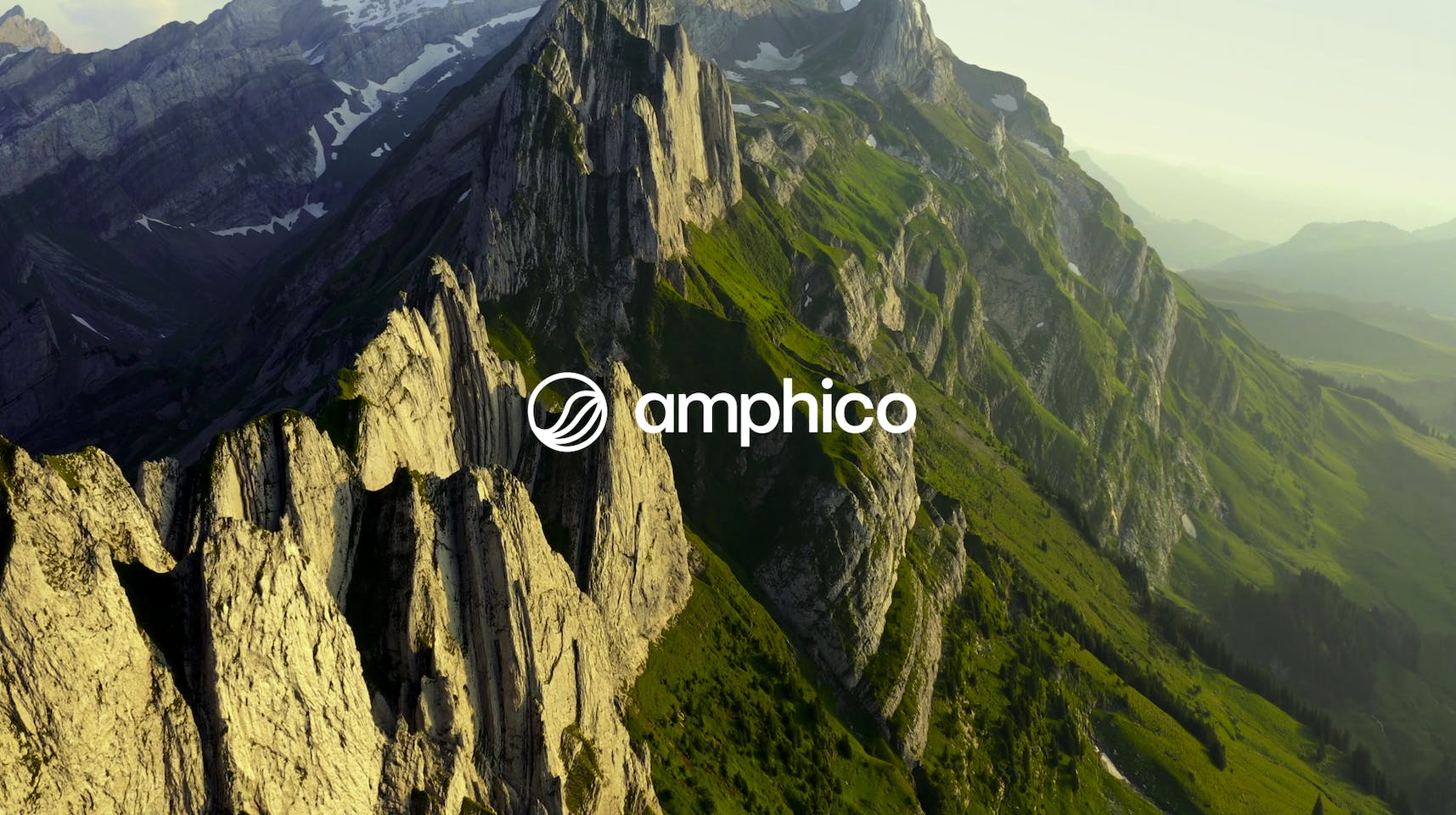 Amphico hero image
The previous 'Amphibio' brand was conceptualised in 2018 shortly after Jun Kamei (Founder/CEO) began developing Amphigill, a wearable artificial gill to support human life underwater in reaction to rising sea levels. The branding including logo, typography and colours was curated to encapsulate the meeting of land and sea.
About this current rebranding, how did it come about? How did that conversation start?
Cat How: Amphico applied for our pro bono GetSet program. Our agency, How&How, donates £200K every year to rebrand 4 climate-tech startups in order to help them develop a brand and pitch deck ready to wow investors and get funding.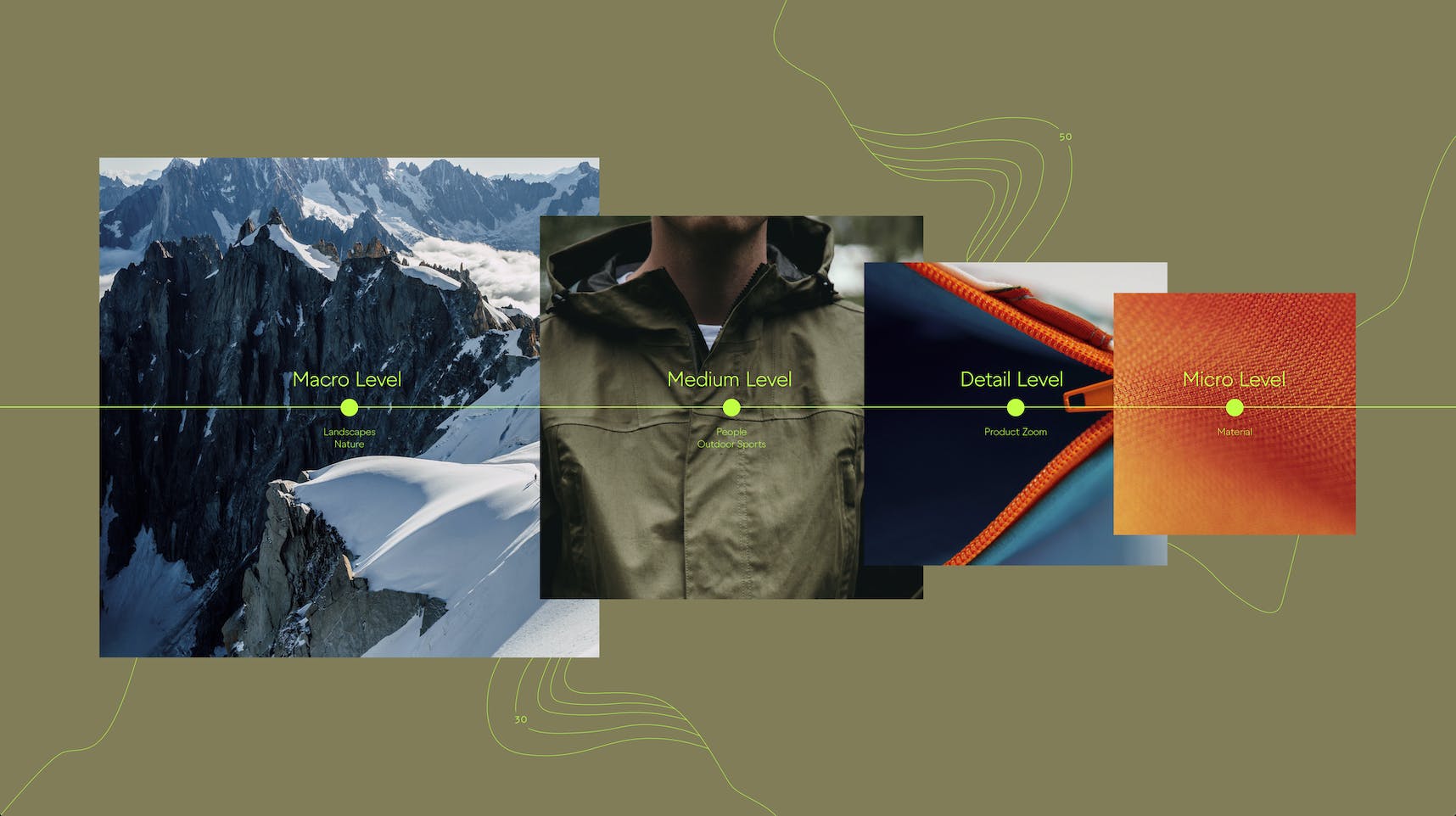 Amphico art direction
When did a bit of reading about Amphico, we thought they were really interesting. Once we had our first chat with Jun and Fergus, we also knew we had two great people to work with who have what we call "top founder material".
We were definitely looking for an alignment and synchronicity and found them with Amphico. 
How did the rebranding process go? Was it all smooth, or did you encounter challenges?
Fergus: We had seen How&How's previous work and were very happy to let them have creative freedom to create something unique and fresh without us over their shoulder.
After choosing an artistic direction, we became more involved to help shape a brand identity that truly represented our values in an accessible and cohesive package. How&How were extremely organised and kept the project moving forward which made our job as clients very easy.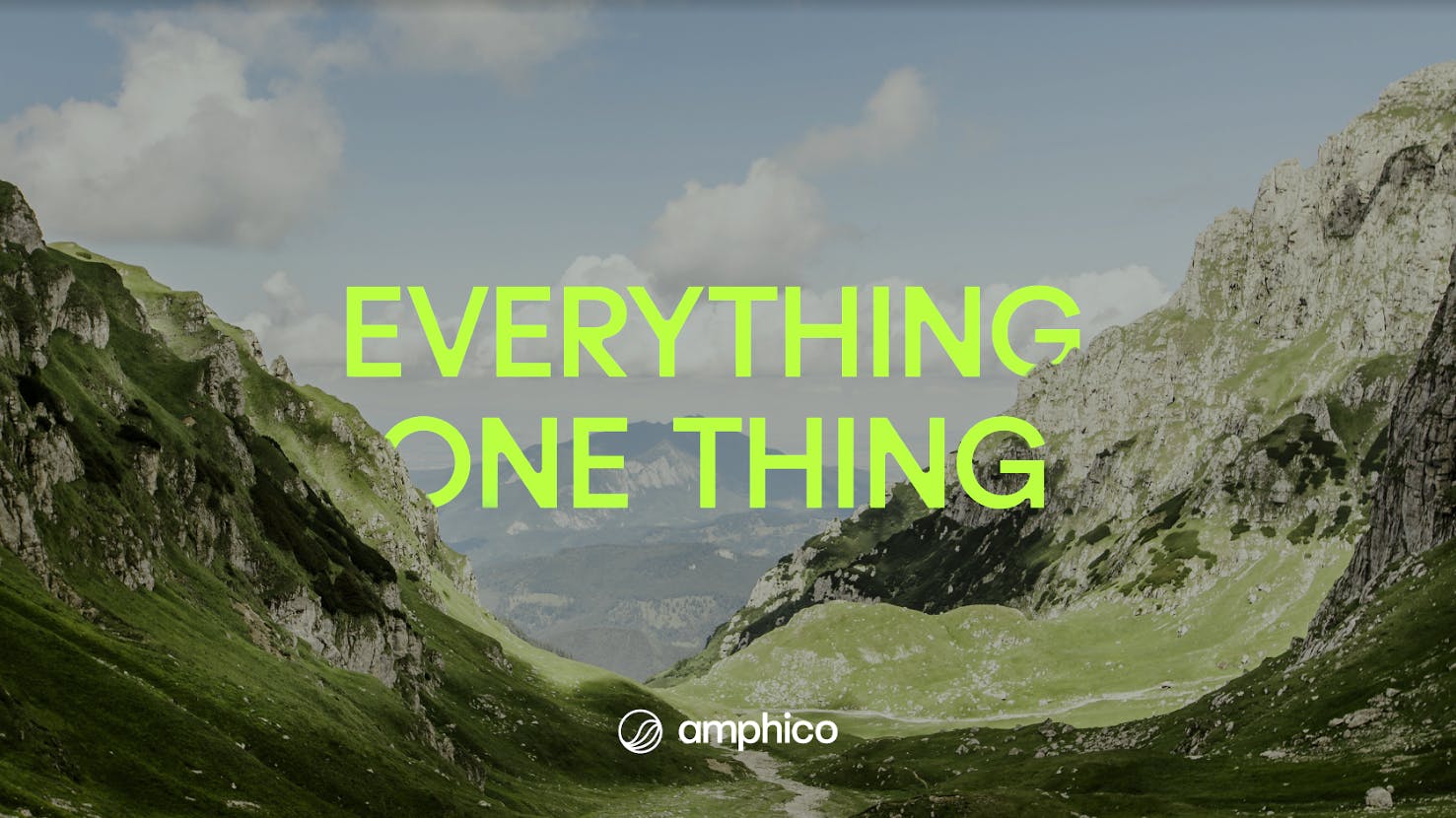 Amphico brand: 'Everything One Thing'
Cat: On our end, it was smooth because Fergus and Jun were so open-minded and trusted us along the way. We worked with Webflow for the website, which threw up some challenges as we developed it all in-house, but it was nothing that couldn't get resolved.
Working with Amphico was actually one of the  smoothest jobs we have ever done.
A big change was to your logo. Can you tell us how it was conceptualized?
Fergus: Our logo needed a refresh and we loved that How&How were able to echo the former design that mimicked the layers within textiles, the tides of the ocean and the contours of a map in this new, bolder version.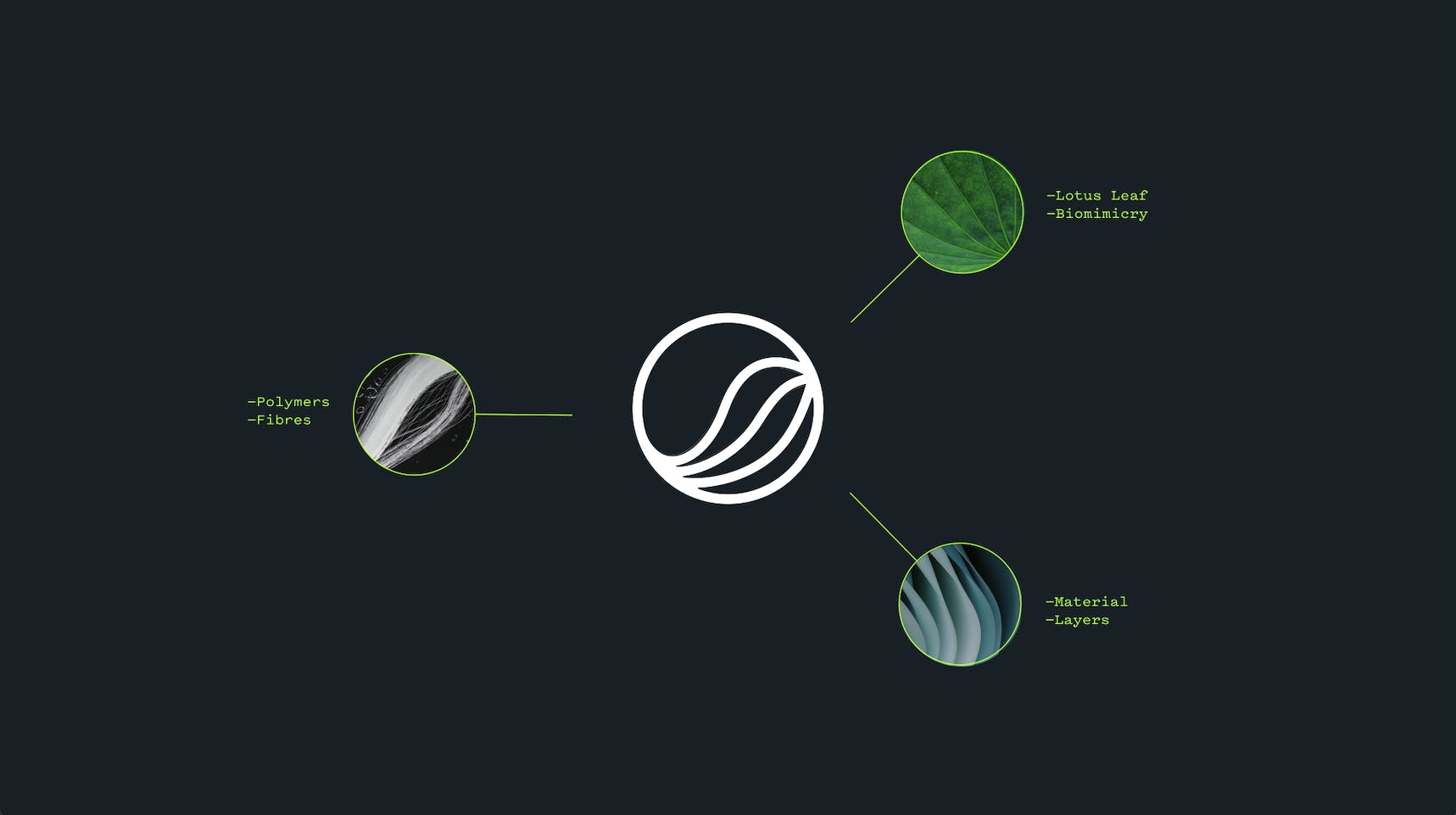 About the Amphico logo
Cat: The logo came about from our brand idea--'Everything One Thing.' We worked on the brand strategy with our strategist and after that, the brand was created.
How about your color palette? How did you land on these colors, and what do they say about your brand?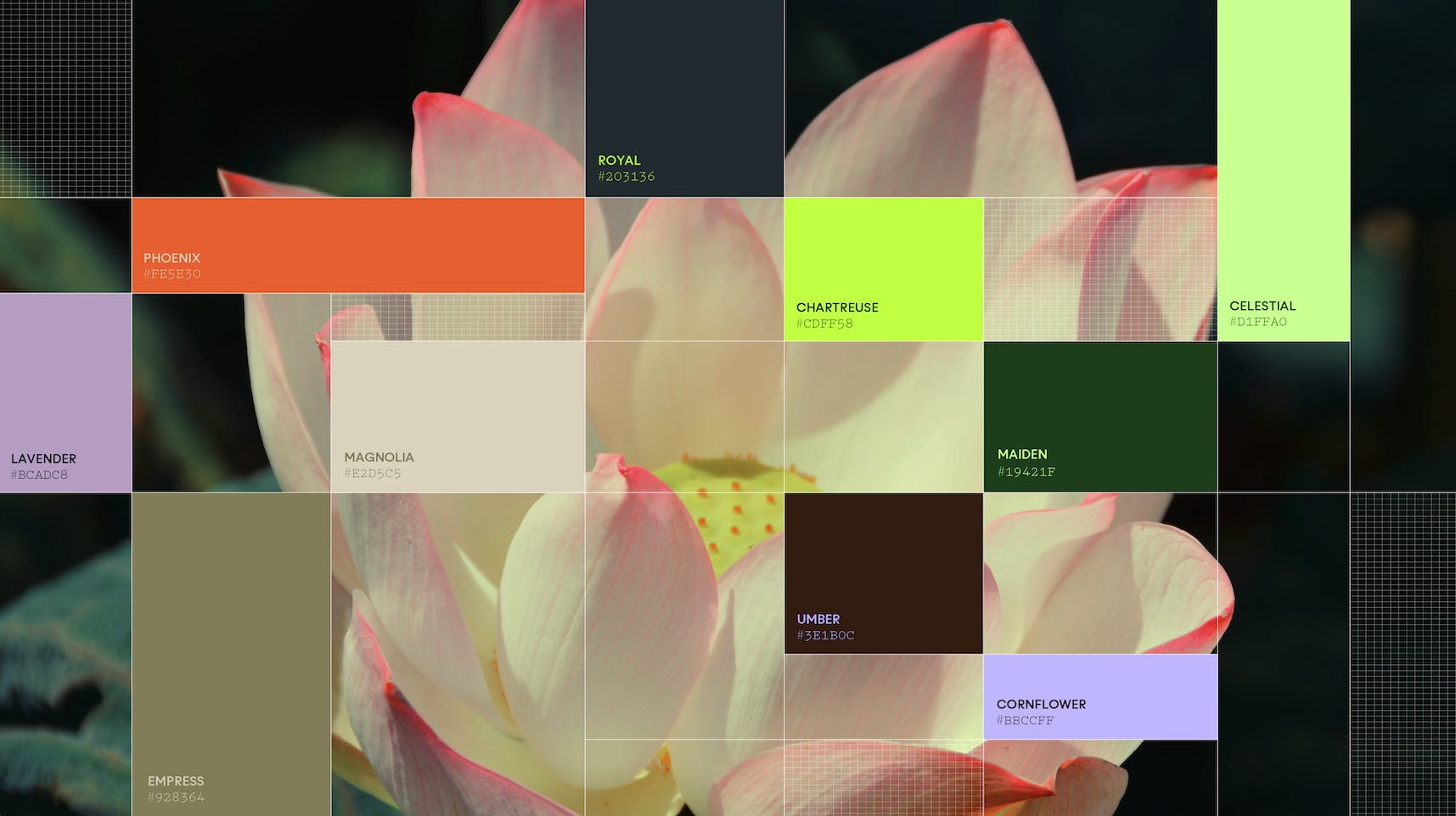 Amphico colours
Cat: The colours are inspired by the lotus flower, which was the original inspiration for Amphitex due to its water retardant properties. We wanted to have a suite of green as well as some brighter accents.
Can you tell us more about the fonts that you use? How were they chosen? Were they custom-made?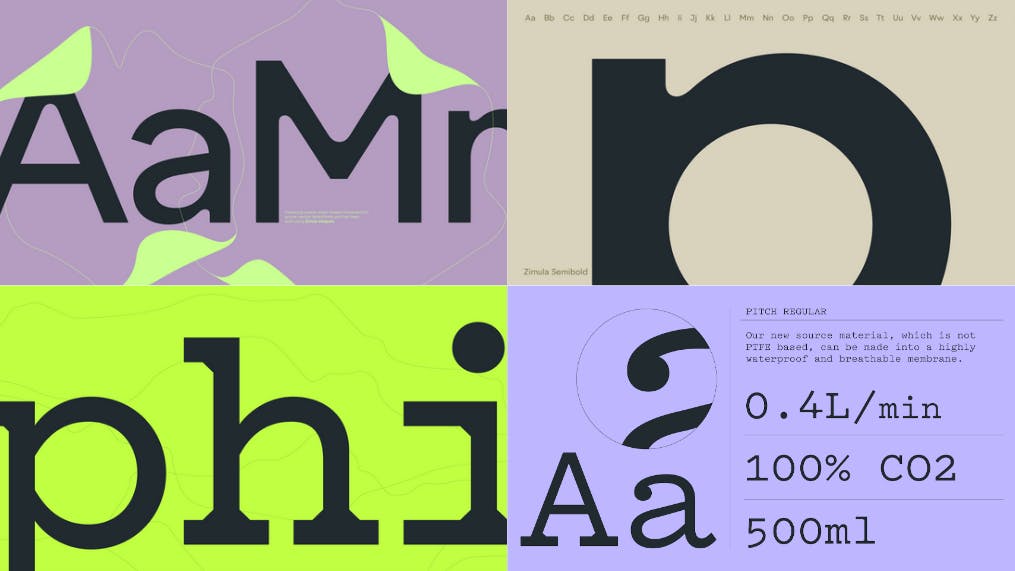 Amphico font
Cat: The fonts were all Zimula by La Bolde Vita foundry. It was chosen as the primary typeface due to its soft-edge, 'watery' ink traps and circular letterforms. 
You make use of nature photography for this brand. Can you tell us more about the photo direction?
Cat: The design system we developed was rooted in science, and reflected in nature—namely the lotus leaf.
The leaf's naturally water-repellent properties were the original inspiration for Kamei's material, and became the foundation for our complex system of fluid lines and textures too (as well as the colour palette as mentioned above).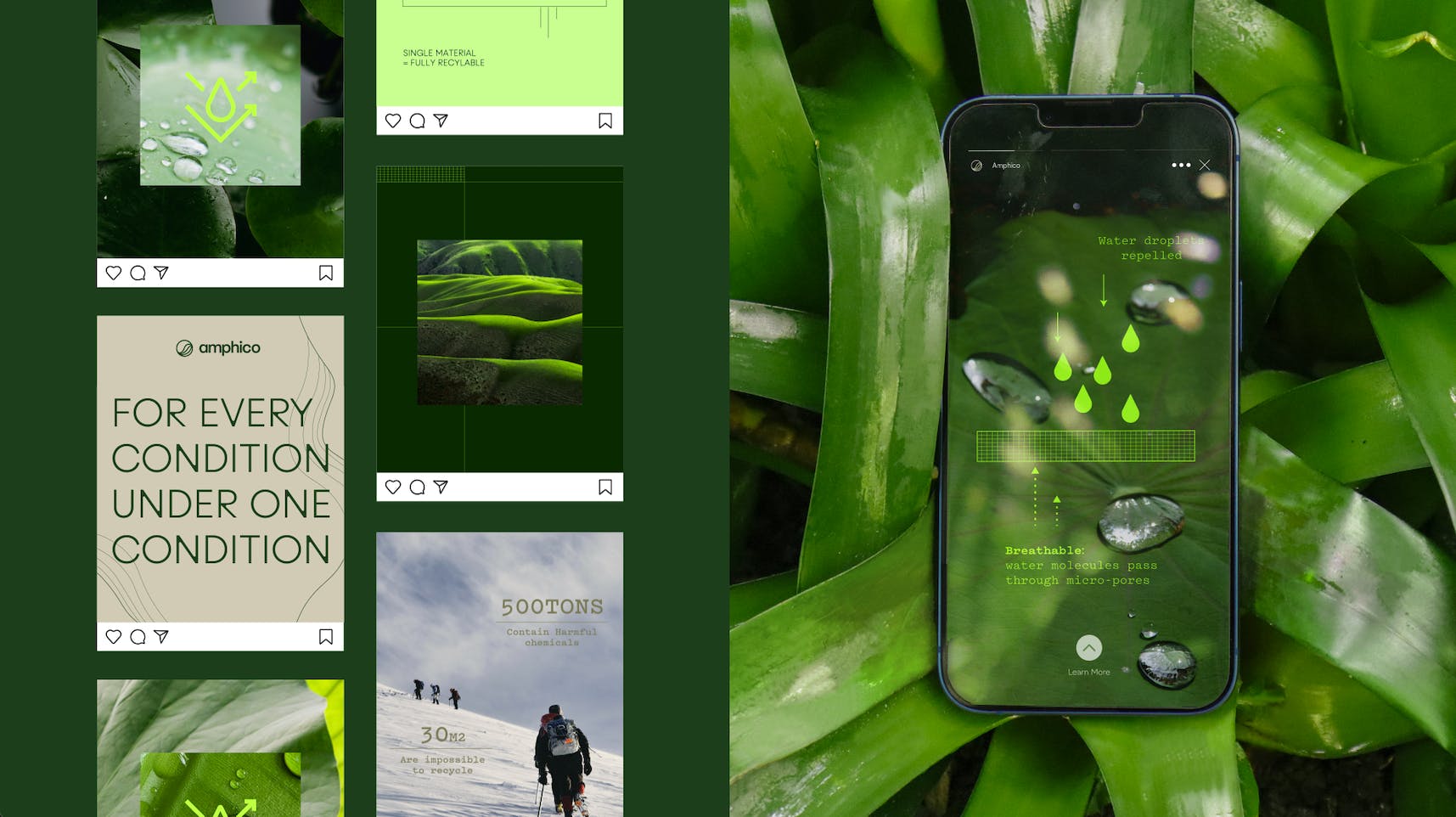 Amphico brand
These lines not only mimicked the shape of the leaves, but also of water and topography—undulating mountain ranges on maps which allude to Amphico's outdoor credentials and ambitions. 
What is your major takeaway from this experience? Or, do you have any advice for brands or designers embarking on rebranding projects themselves?
Fergus: Definitely know your values, your mission and your priorities before getting started and be clear about them from the beginning. Trust the process to come full circle and by the end of it, those values will be reflected visually in all aspects of your new brand identity.
Finding the right team to trust allowed us to relax and let the team at How&How show us their craft. Oh, and always apply for pro-bono schemes!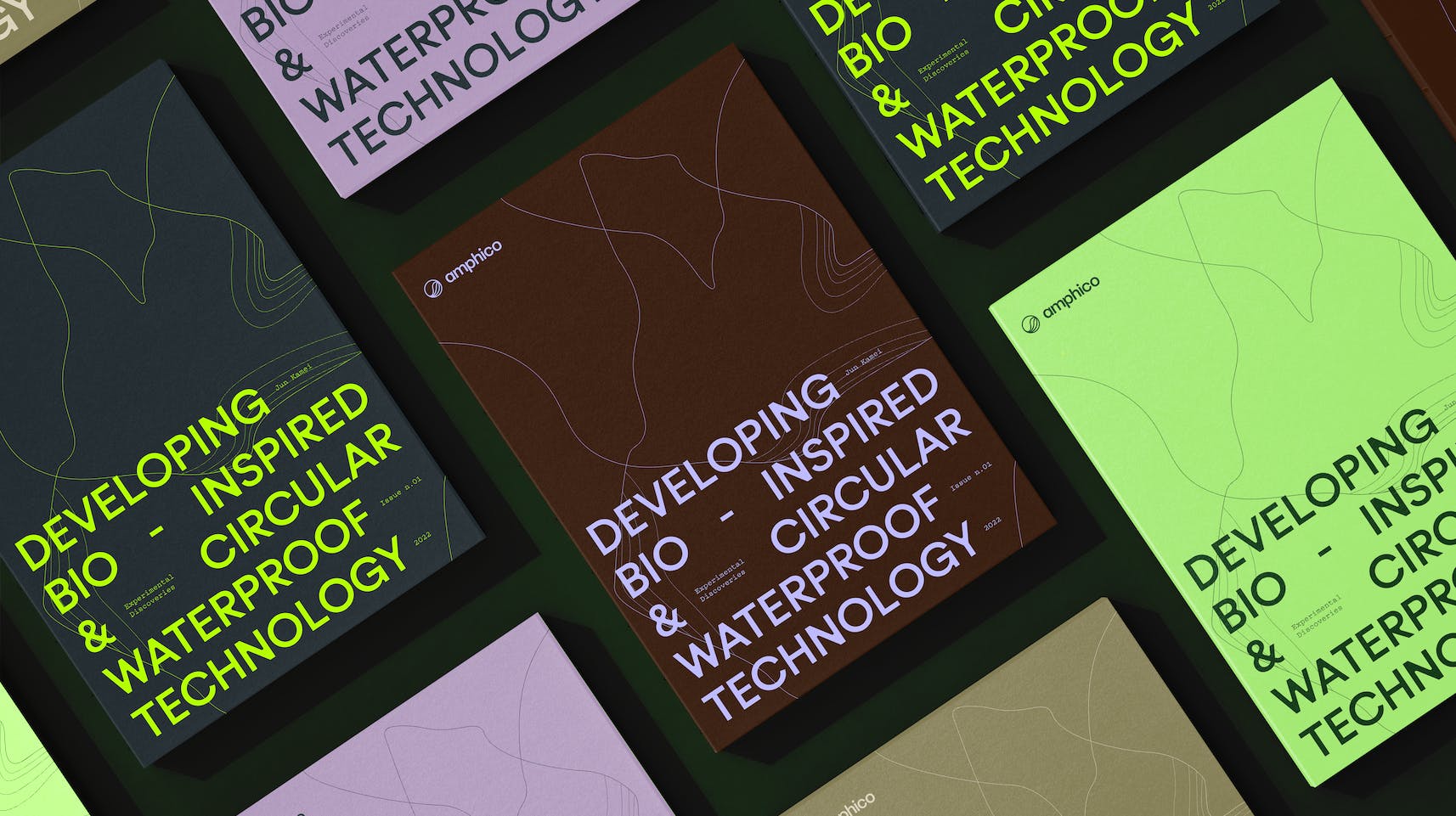 Amphico assets
Cat: My advice would be to always trust the experience of the design team who are working with you on your design journey, and to always be as brave as possible in your desire for change.
Don't hold on to anything from the past if you can. Embrace transformation and create something new.