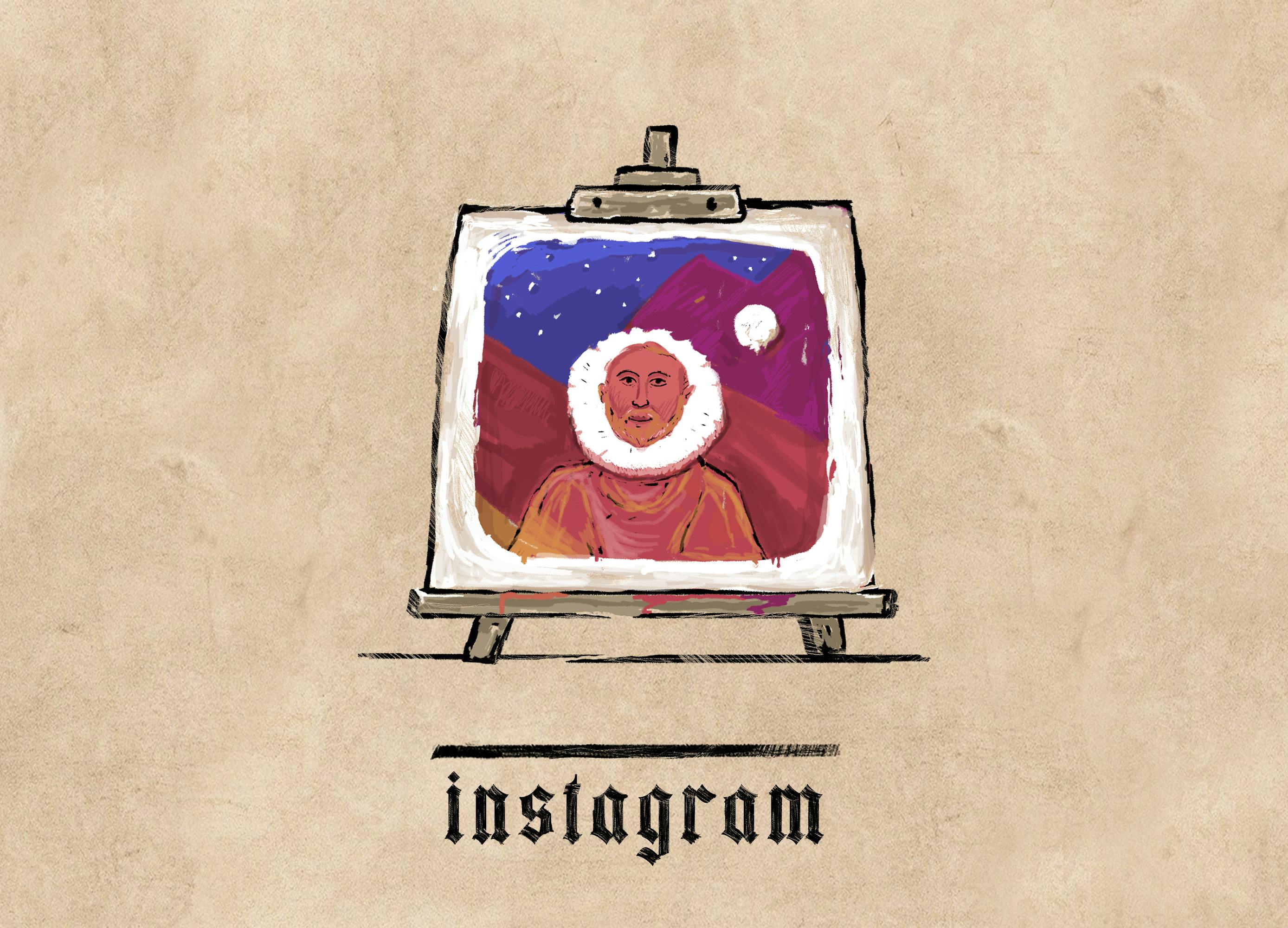 You couldn't just scroll to the next Instagram back then.
Ilya Denisov recently took to social media to share his medieval take on some of the world's most recognizable brands. So if you've ever wondered what Instagram, YouTube, or Burger King would look like back during the original plague, now we know.
We reached out to Ilya to learn more about the process of sending these brands back in time.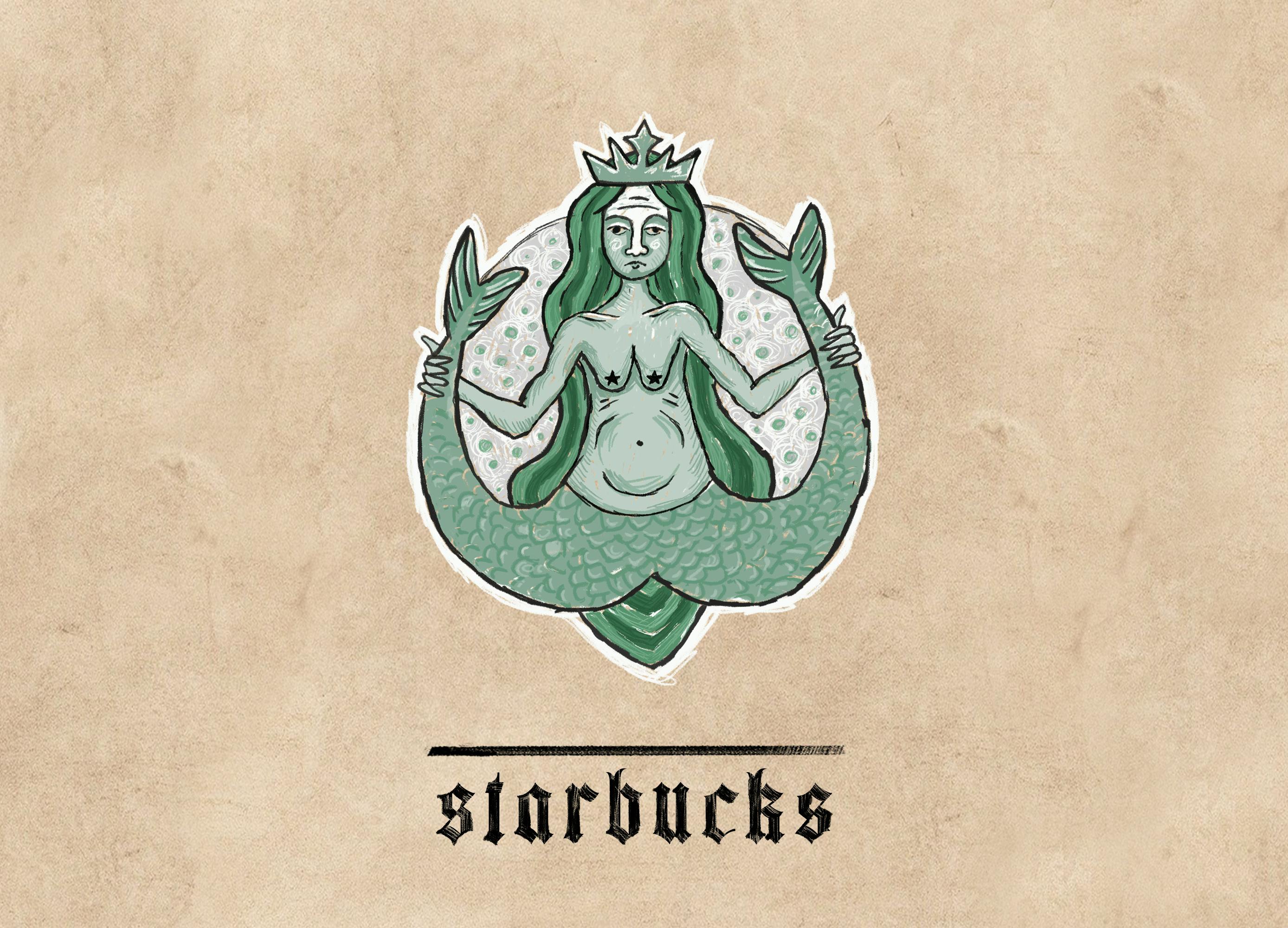 This Starbucks logo would also work in a Wes Anderson movie.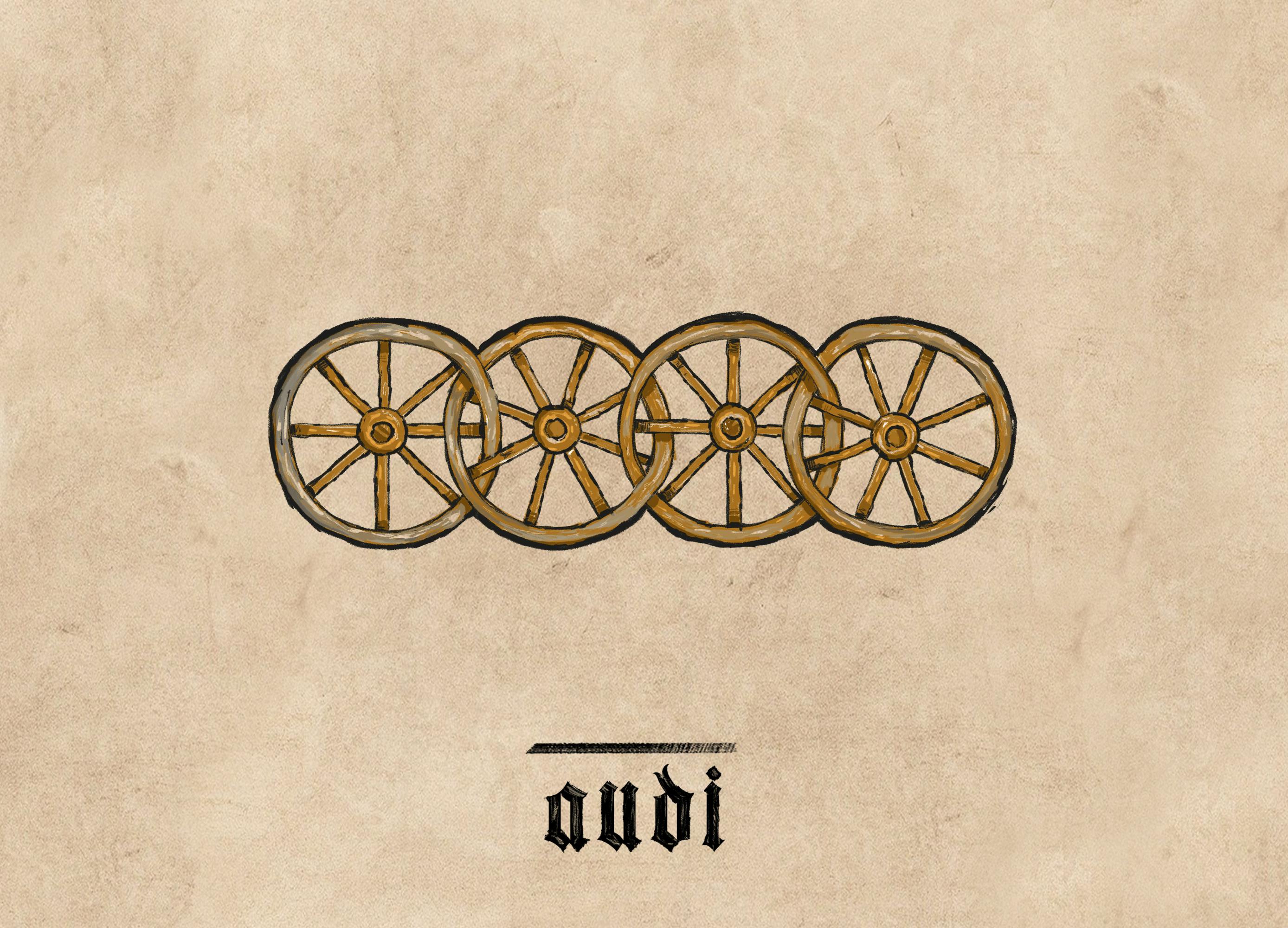 The Audi logo gets a period perfection treatment with the wooden wheels.
Tell us about yourself and your design work.
My name is Ilya Denisov (pseudonym Ilya Stallone). I am the creator of a series of works called "Medieval Branding." I am a person who simply loves both history and art.
I'm also a graphic designer. My passions are illustration, logo and branding. My goal is that every project I work on is better than the last. I consider myself privileged that I have seen the beauty and power of this profession. Being a graphic designer means being creative, precise, dedicated, and free to express yourself.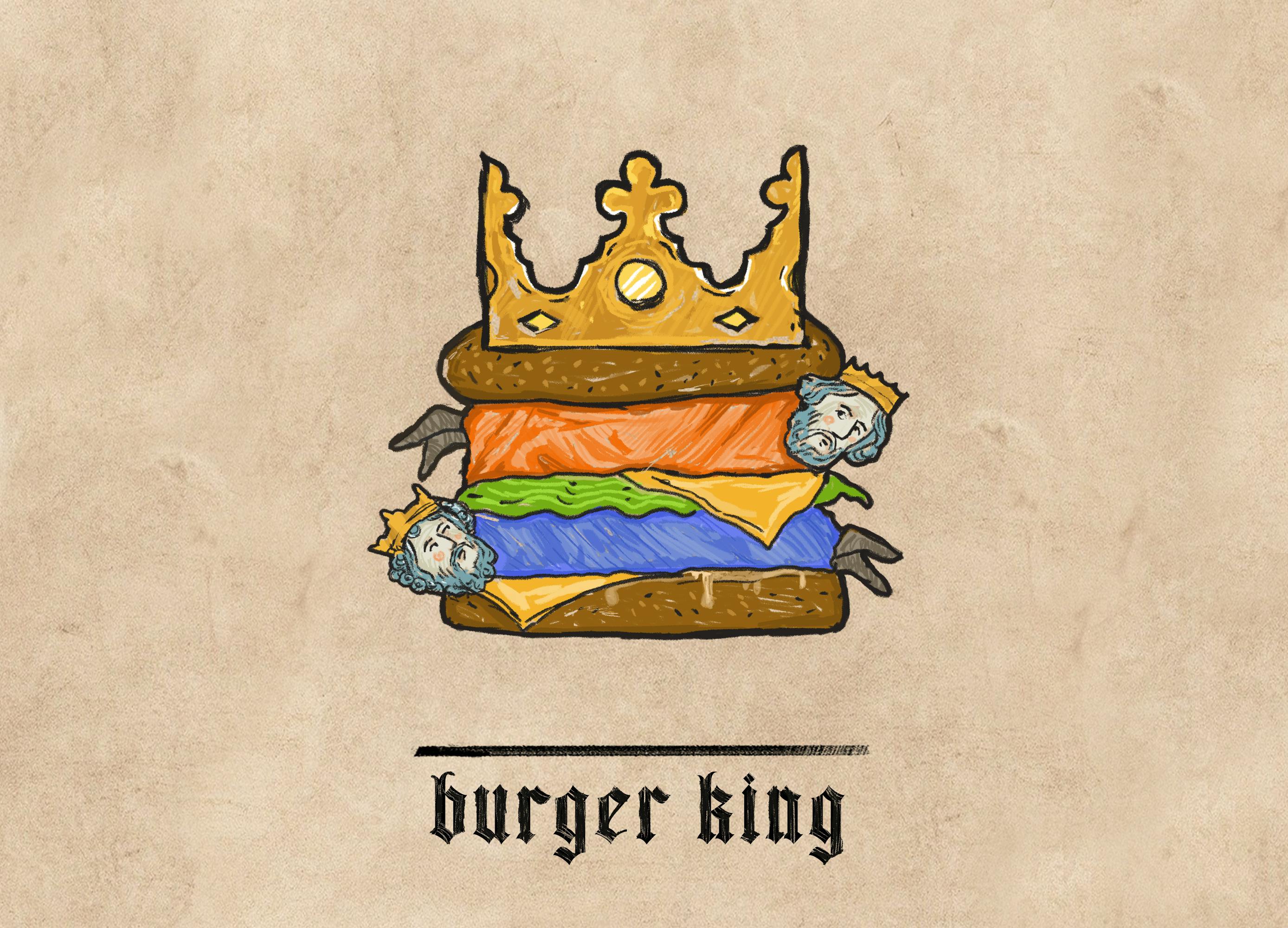 Back when Burger King used fresh, free-range organic kings.
How did you get the idea to redesign these logos as if they were in the Middle Ages?
I was recently in Belarus and visited several medieval castles. That atmosphere encouraged me to create this series of works. I've been designing, illustrating and especially logo making for a long time, and I realized that I can combine the work that I love and the atmosphere of the Middle Ages.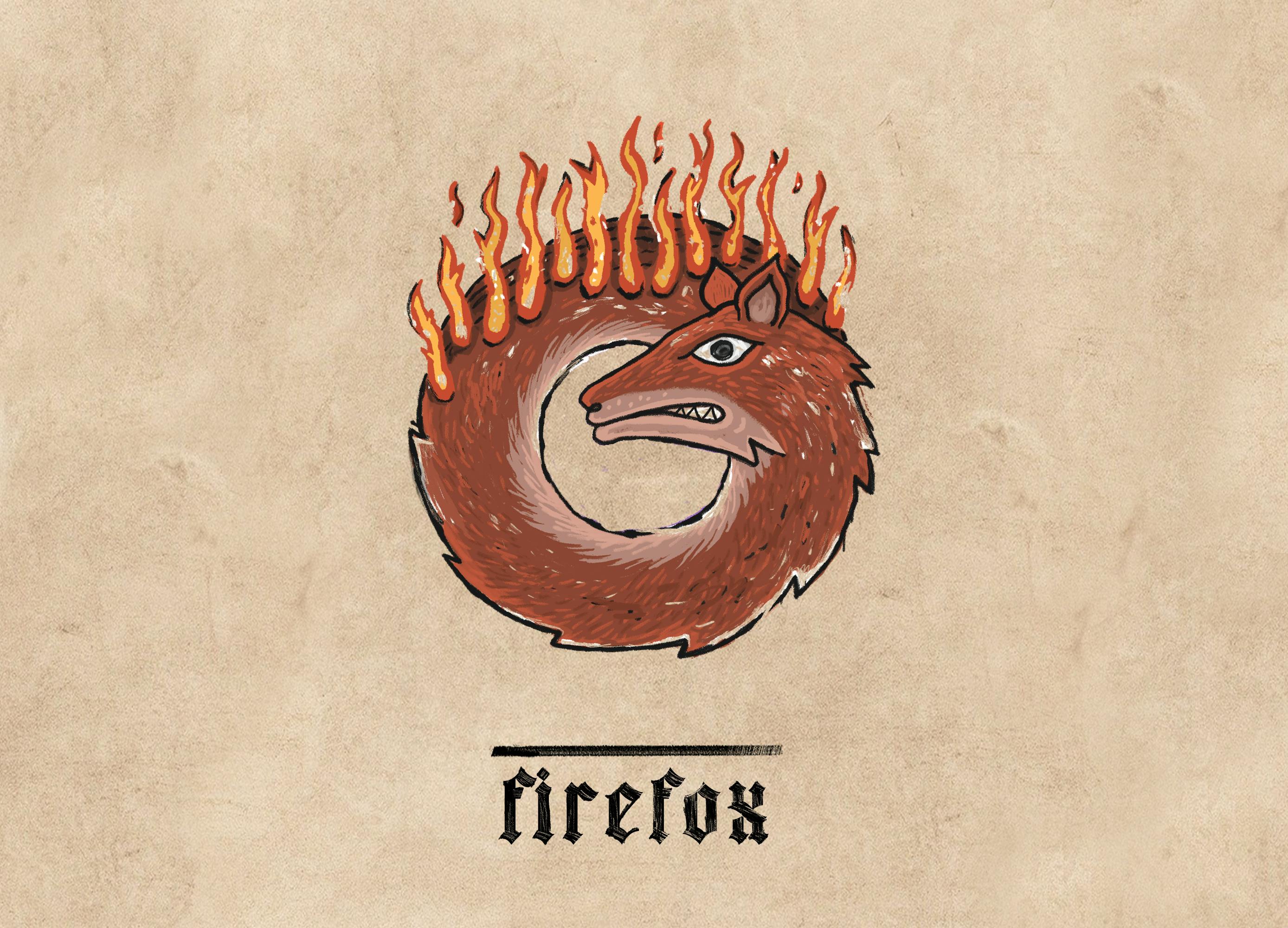 Strong Harry Potter vibes here with Firefox.
We'd love to know more about your design process. What software do you use? How did you design these logos? Did you use any sources for inspiration?
Initially, the idea just came to me. Then I did some quick sketches on paper. From many small sketches, I chose the best ones and drew them in a larger format on paper. Then, once I'm happy with them, I transfer them to Photoshop and make a digital version. I also referenced medieval artwork throughout the process.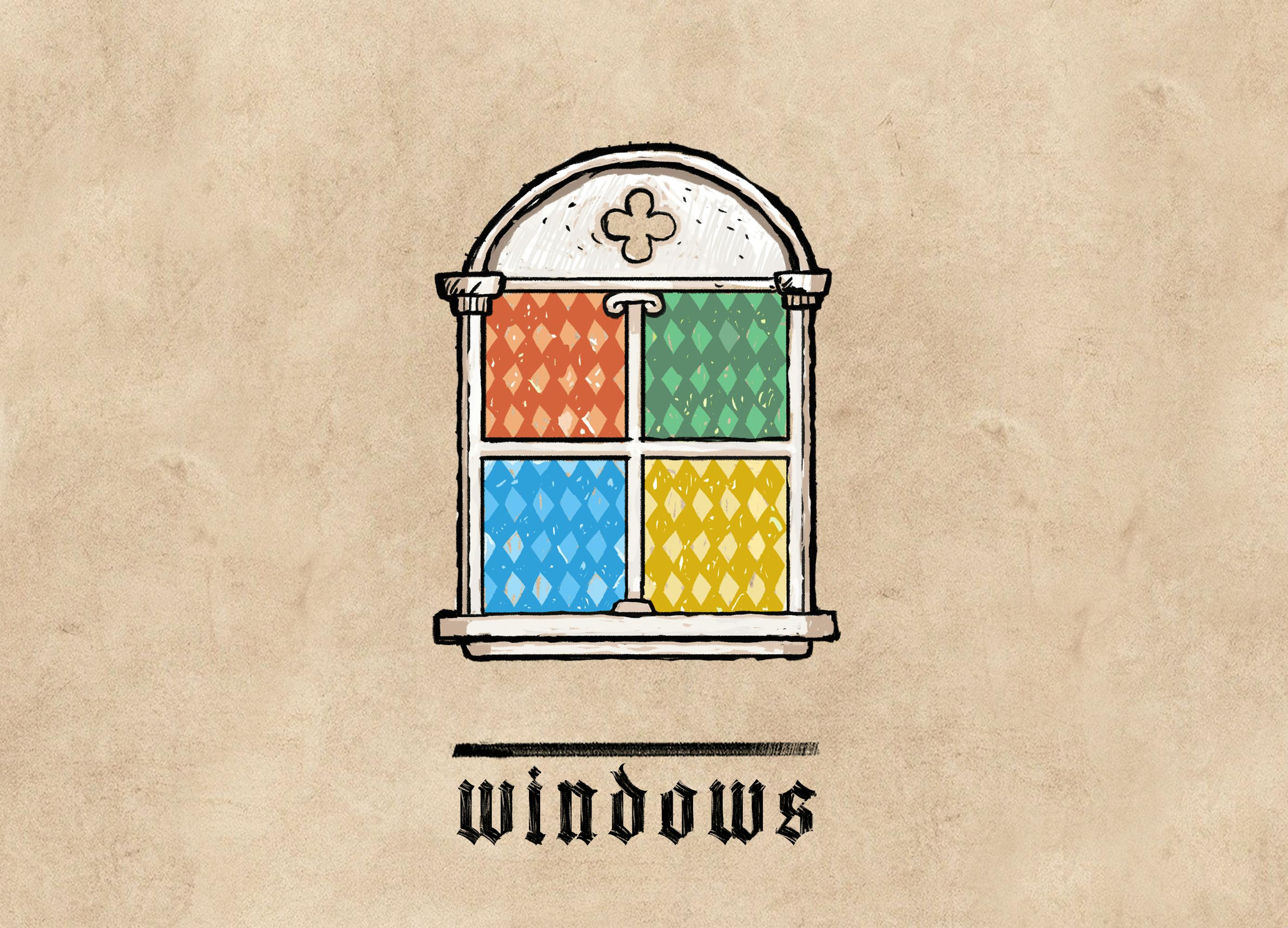 The Windows logo taken literally.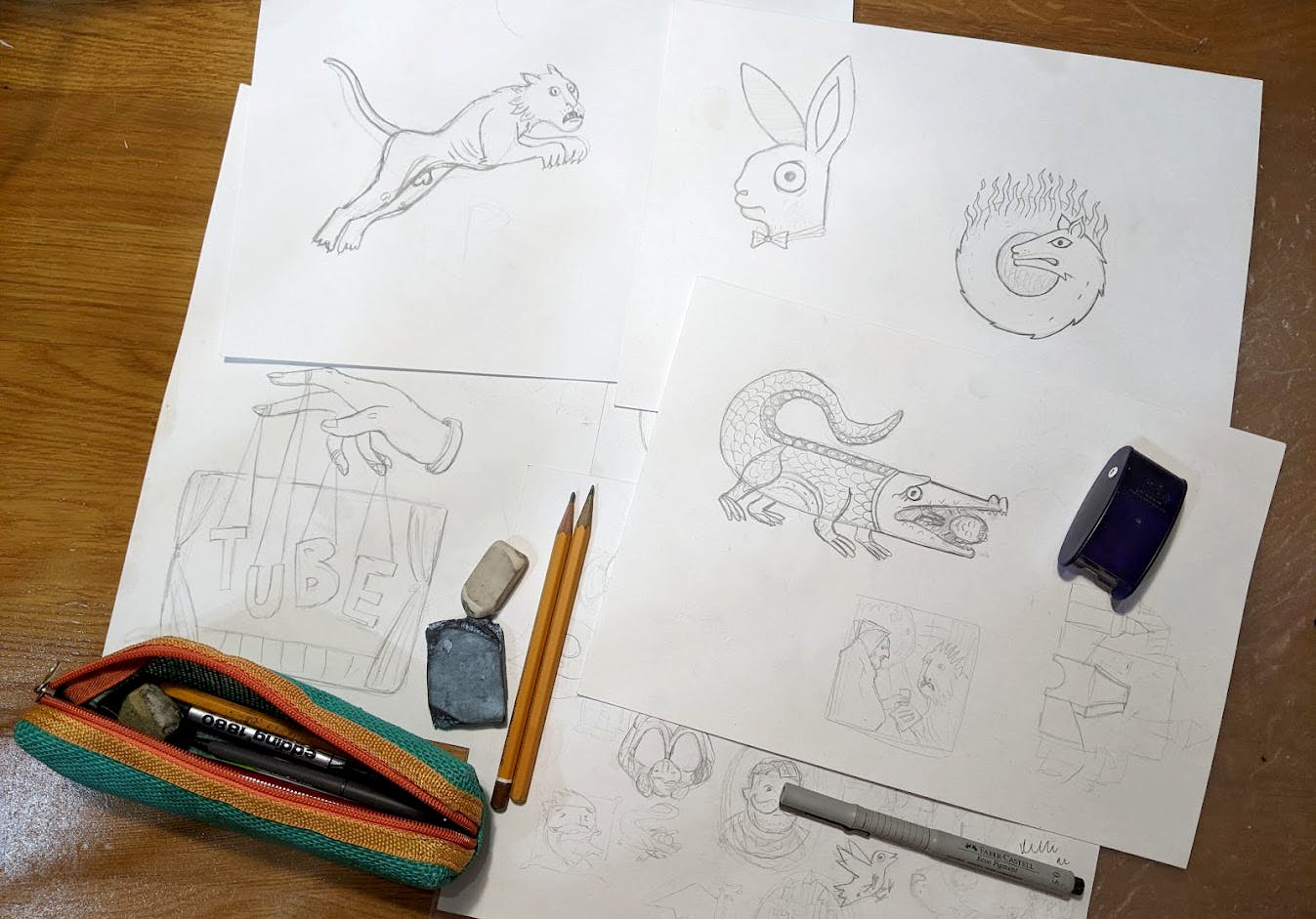 Ilya's medieval sketches
What were you hoping for in making these medieval logos?
To be honest, I didn't expect anything. I was just doing what makes me happy!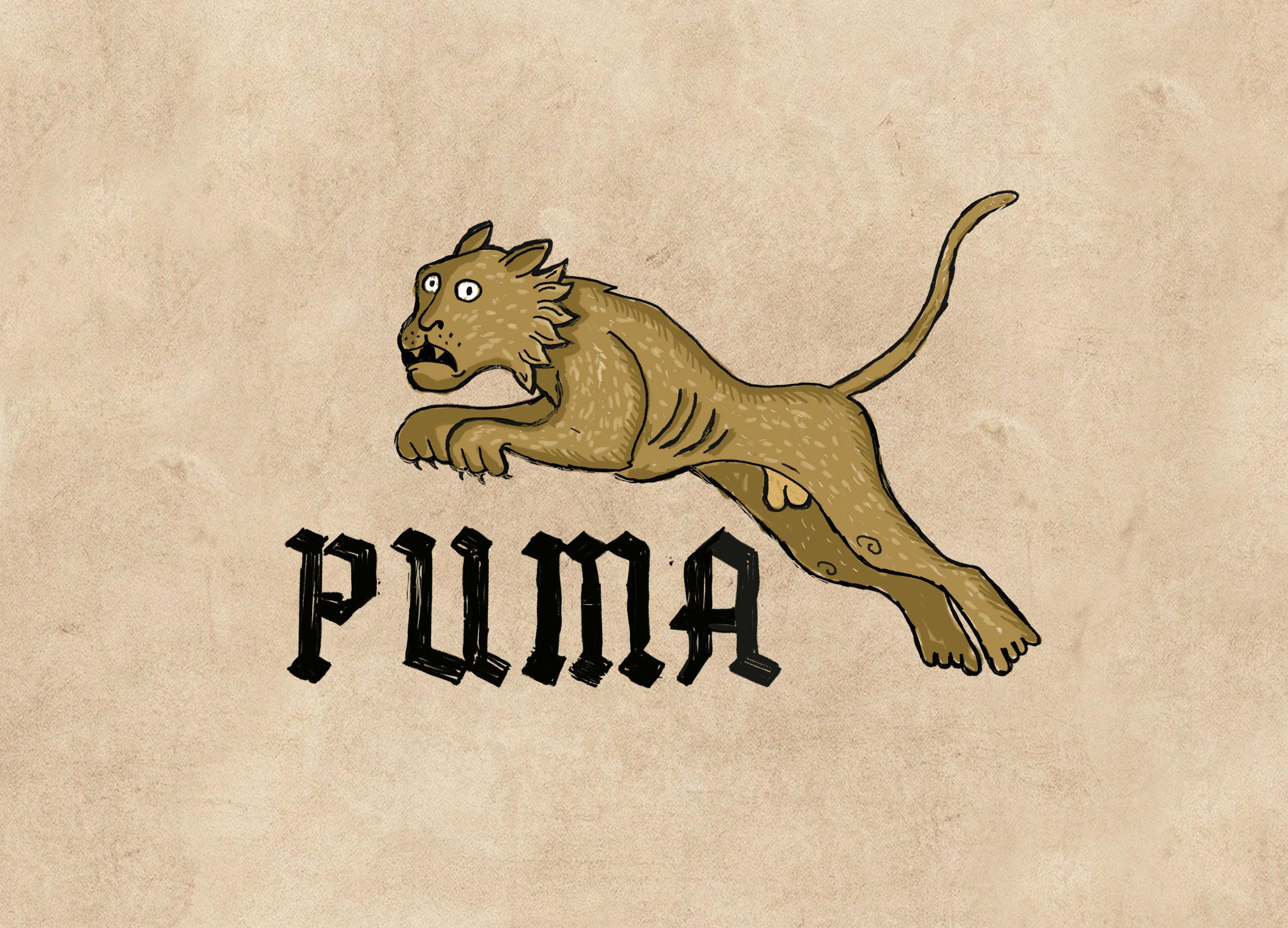 Puma looks terrified. But wouldn't you be terrified to live in the Middle Ages?
What's the response been like? Have you heard from any of the brands?
I got a response from Burger King, Puma, Lacoste, Audi and Firefox. I'm waiting for a response from the rest.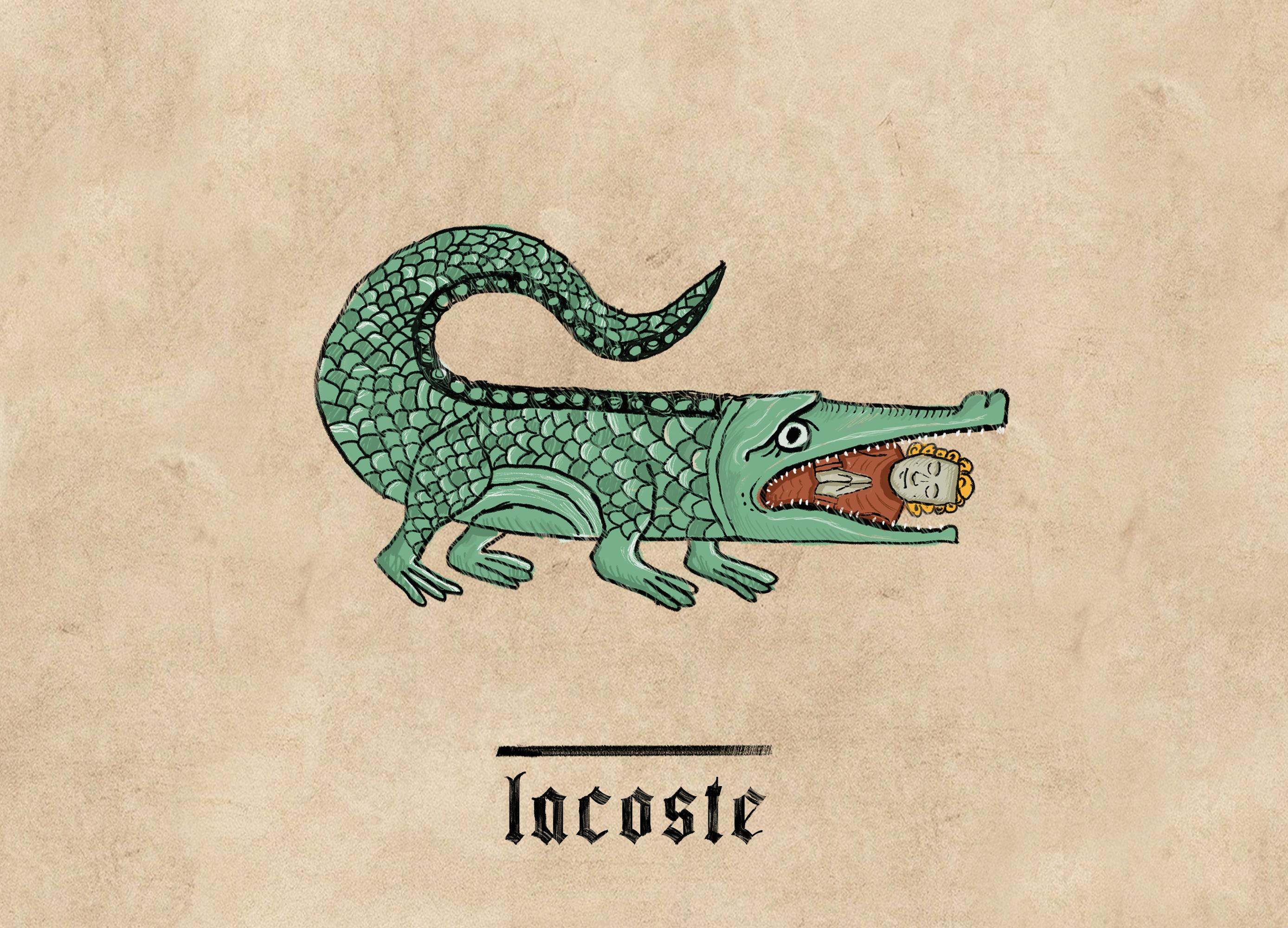 Clearly a revolutionary Lacoste crocodile.
What would you say is your main takeaway from this experience? Is any advice you'd give designers looking to take on a creative project like this?
It seems to me that the main thing is to do what you love and believe in your work. If the work brings pleasure, then you have already benefited from it. Therefore, my advice is to start somewhere and keep doing it no matter what. And be sure that your work will be noticed! For example, Brandfetch might notice you!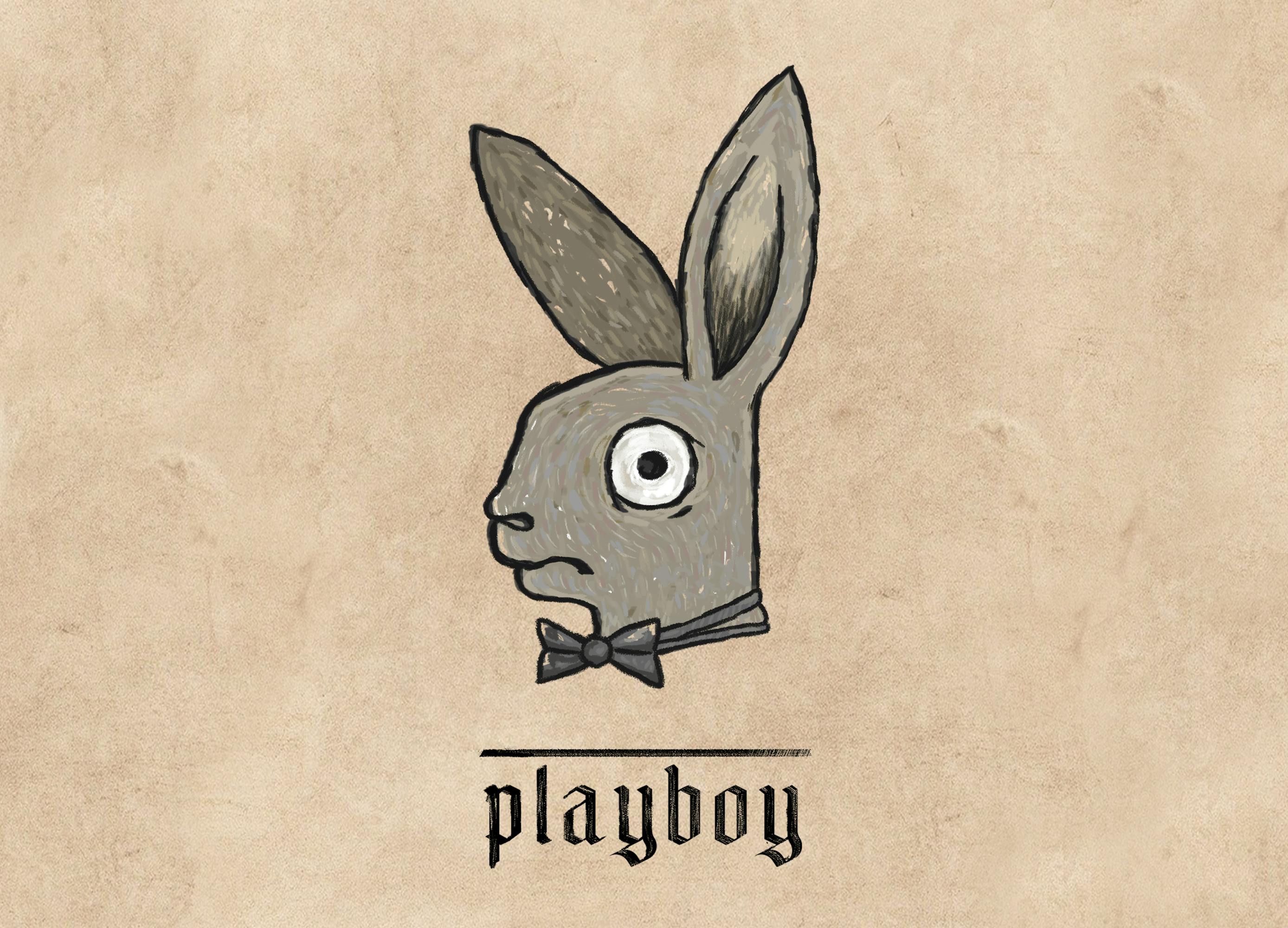 Stay classy, Playboy bunny.
"Though shall like, comment, and subscribe!" Some things never change on YouTube.
What're you working on next?
This project will definitely continue. Not only logos, but also thematic illustrations and much more. I'd like to go in different directions and not get caught up only in logos. There will also be future logo posts, since I only made 10 logos, and there are thousands in the world. There is a lot of work to be done!