before
after
Signicat, a Norwegian digital identity solutions company, has released a new holistic brand identity to help bring trust back to the digital world.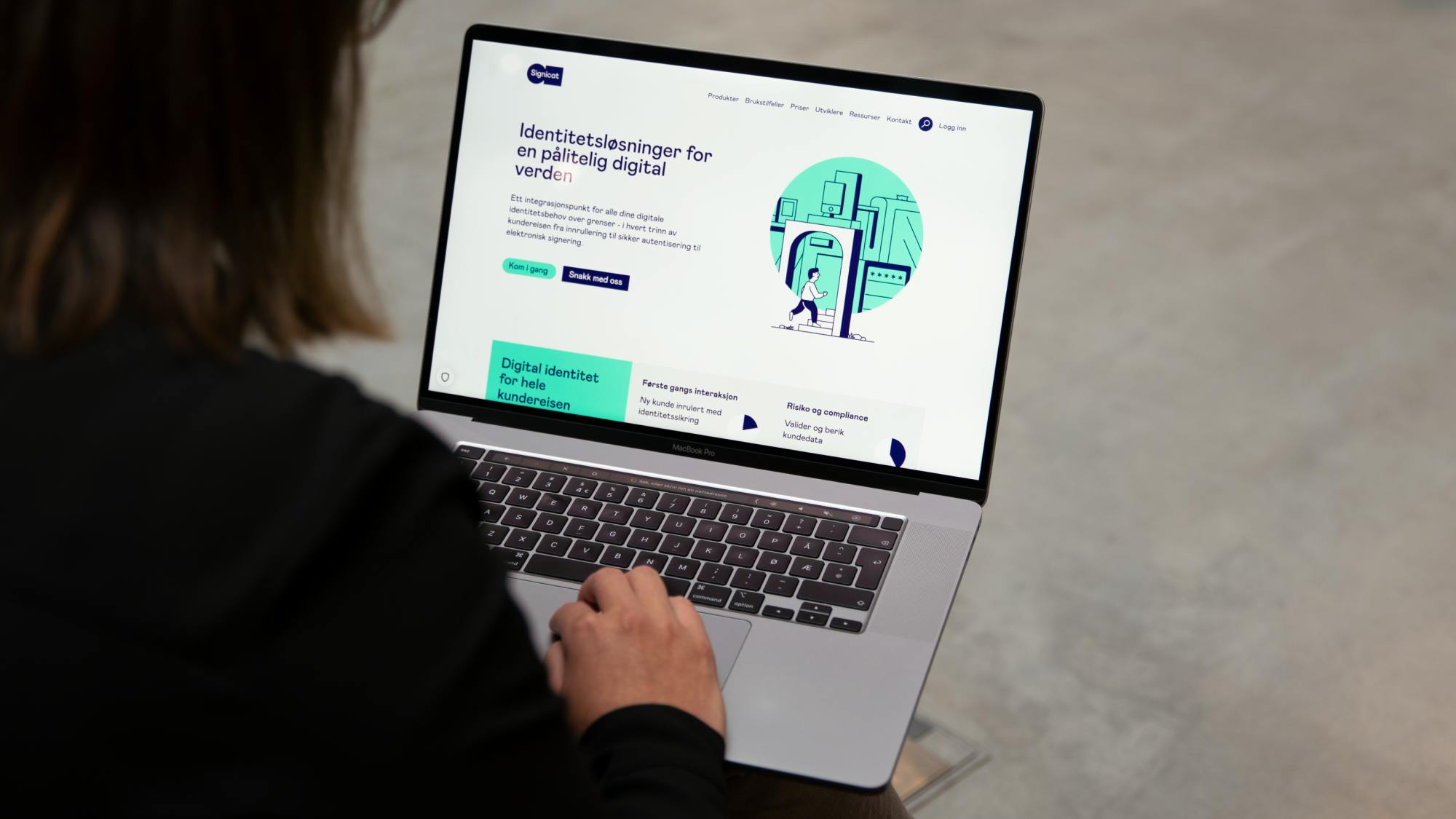 Signicat's new brand identity on a laptop
The change is in response to challenging typical assumptions about what a business brand identity looks like in the world of security technology. The phrase "security technology" alone brought to mind blue colors and images of businesspeople looking seriously or excitedly at screens and shaking each other's hands. With their new logo and brand identity, Signicat wants to challenge that stereotype.
Signicat focuses on ensuring that people can securely log in and digitally sign documents. They've quickly grown to become market leaders in the Nordic region and have their eyes set on growing significantly across Europe. To do that, they're determined to differentiate themselves––no easy feat in a market where it's difficult to keep all the different brands and companies straight. In an effort to evolve, Signicat wanted to shift the focus to both the user and the business.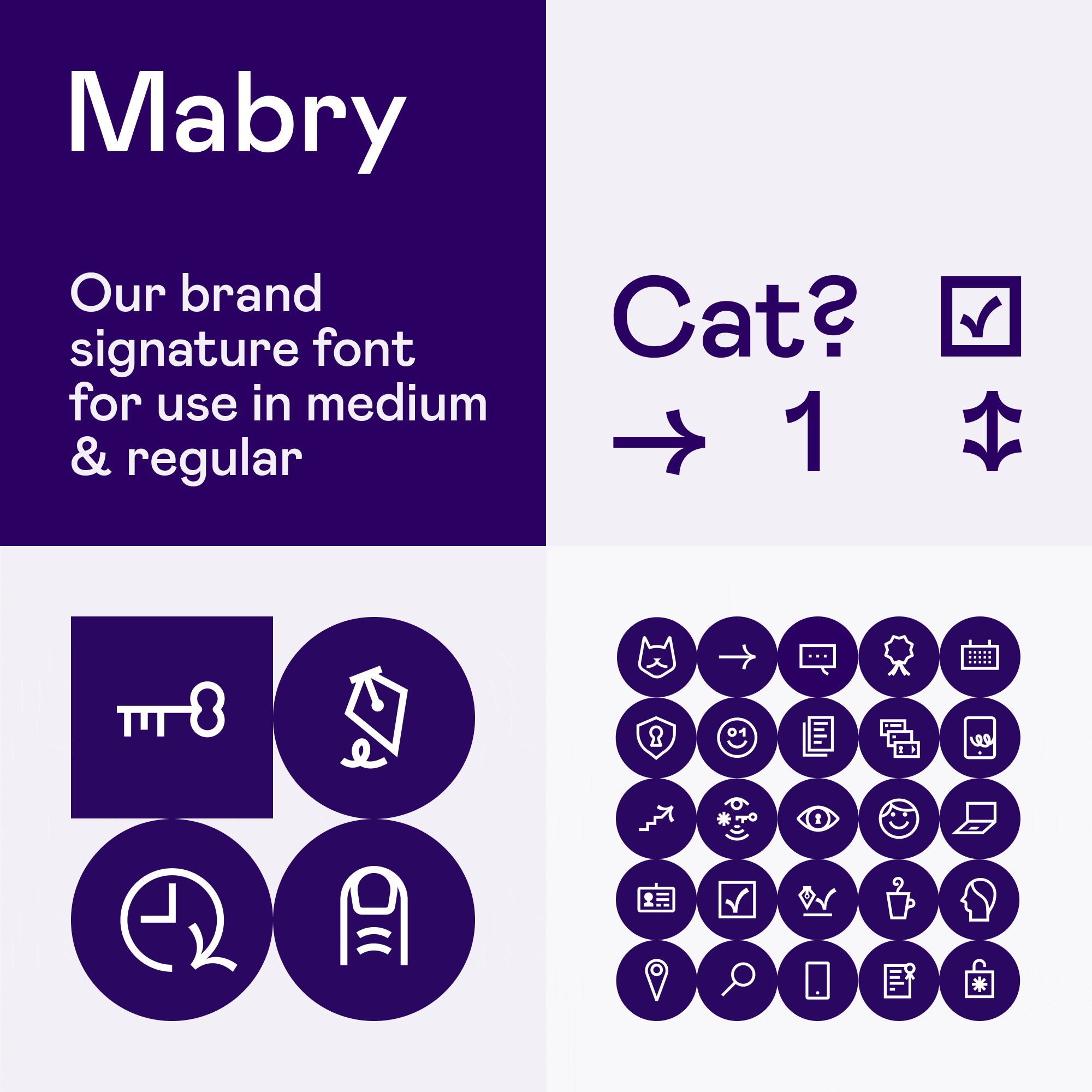 Signicat brand signature and font
Signicat had to become a braver, clearer brand that sticks out in the marketplace. This new brand strategy, they believe, repositions them from a corporate technology company to an organization that solves problems for people. To make the shift, Signicat worked on a complete head-to-tail rebrand. That meant looking at brand strategy, brand concept, visual identity, and implementation on both analog and digital interfaces.
The new Signicat logo and brand identity is meant to reflect that Signicat is trustworthy, friendly and smart with an energetic and bold attitude. They say that the concept of "trusted connections" permeates throughout their new visual identity, differentiating them from others in the industry. Theirs is a human, customer-oriented business with a friendly, helpful, smart, and above all, human tone of voice.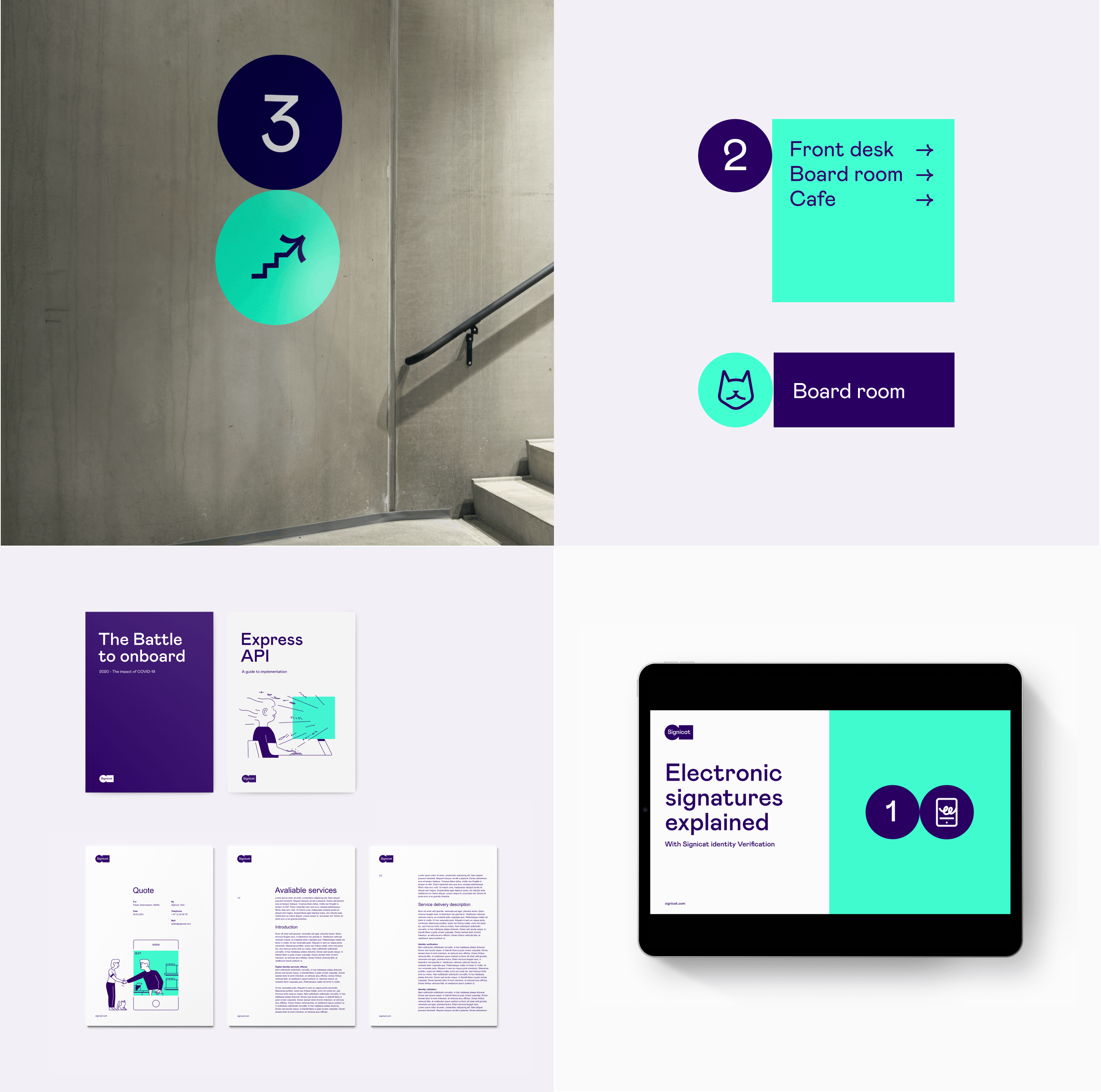 Examples of Signcat's new logo and brand identity
"Our new brand is getting a lot of positive attention," said Marketing Ops Director Adam Walhout in a statement. "People are interested in Signicat as an employer and internally we are seeing strong engagement!"
In 2021, Signicat was listed by the Financial Times as one of Europe's 1,000 fastest-growing companies. With their extensive rebranding complete, Signicat appears to be in a strong position to continue capitalizing on that recognition.