before
after
The Belgian city of Leuven just released a new logo and visual identity.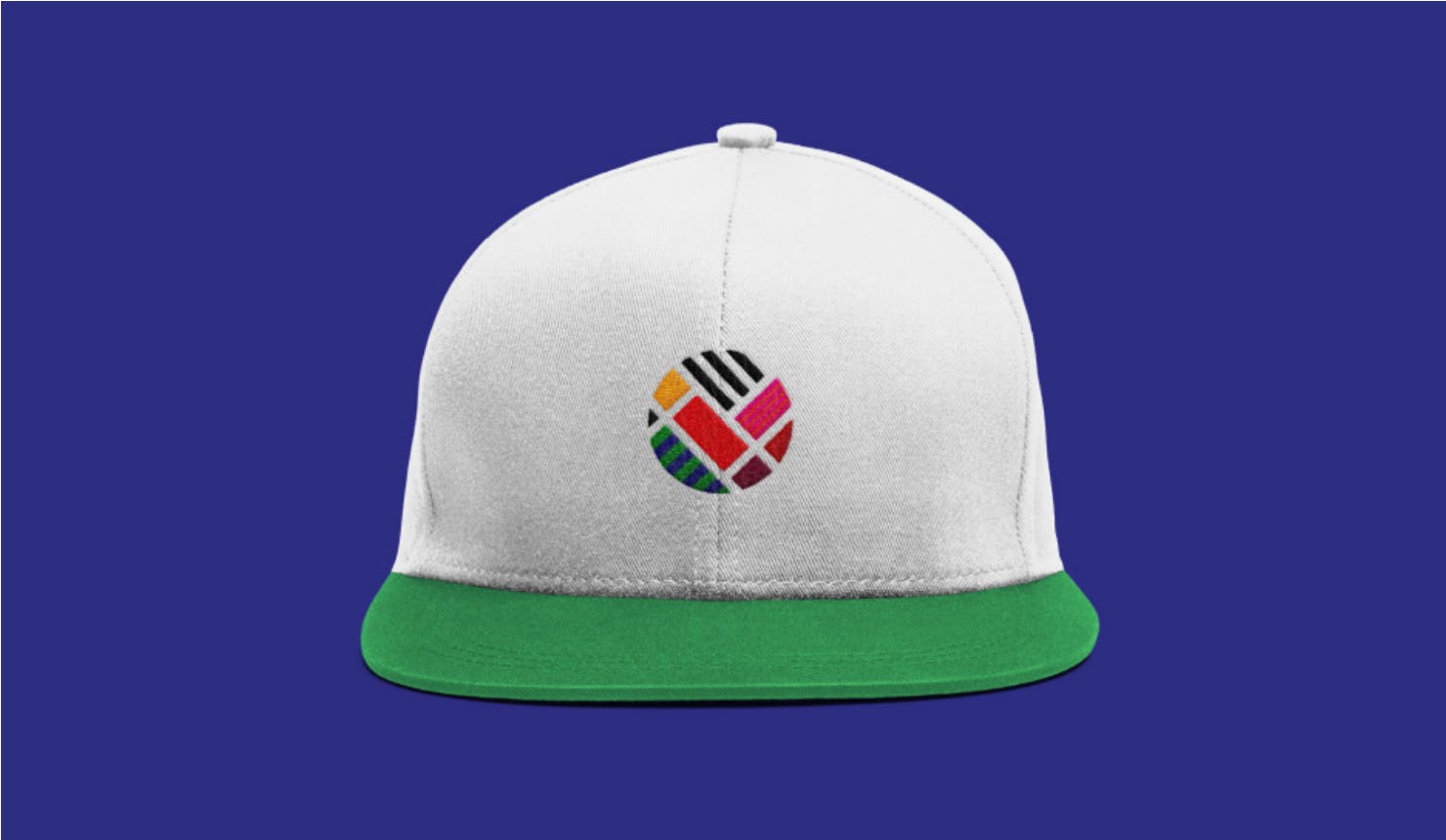 Stad Leuven's new logo on a hat
According to the city, just 30 minutes east of the capital Brussels, the new corporate identity is a reflection of what Leuven stands for:
A warm-hearted city where almost 190 nationalities feel at home and work together.
Open, unprejudiced and a pioneer in innovation.
A city of infinite possibilities, which prefers to say yes rather than no.
A city where you sense a young, fresh dynamism.
A city in motion, constantly renewing itself, never "finished".
A city that thinks of the future, with respect for the past.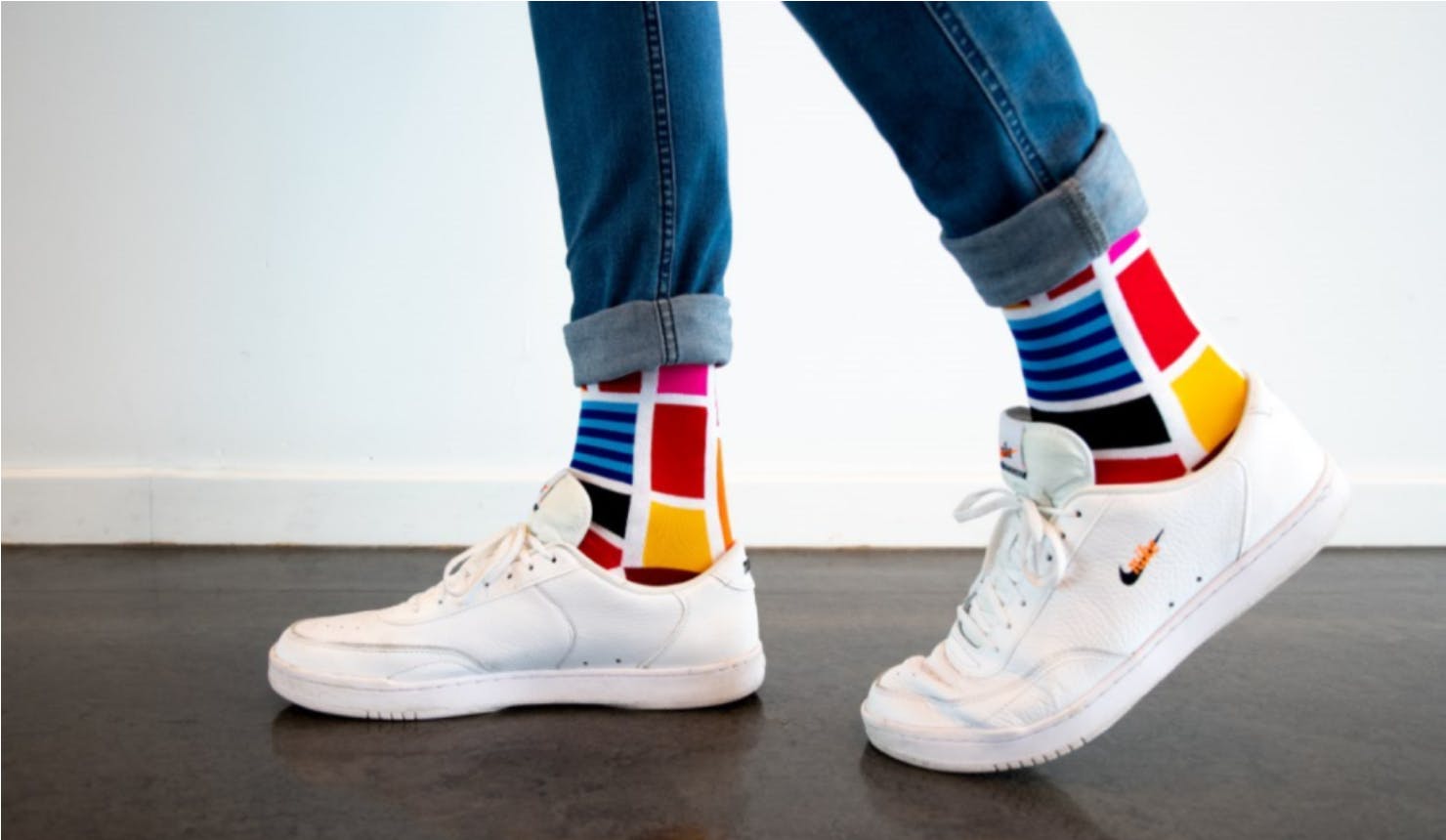 Socks decked out with the new Stad Leuven brand identity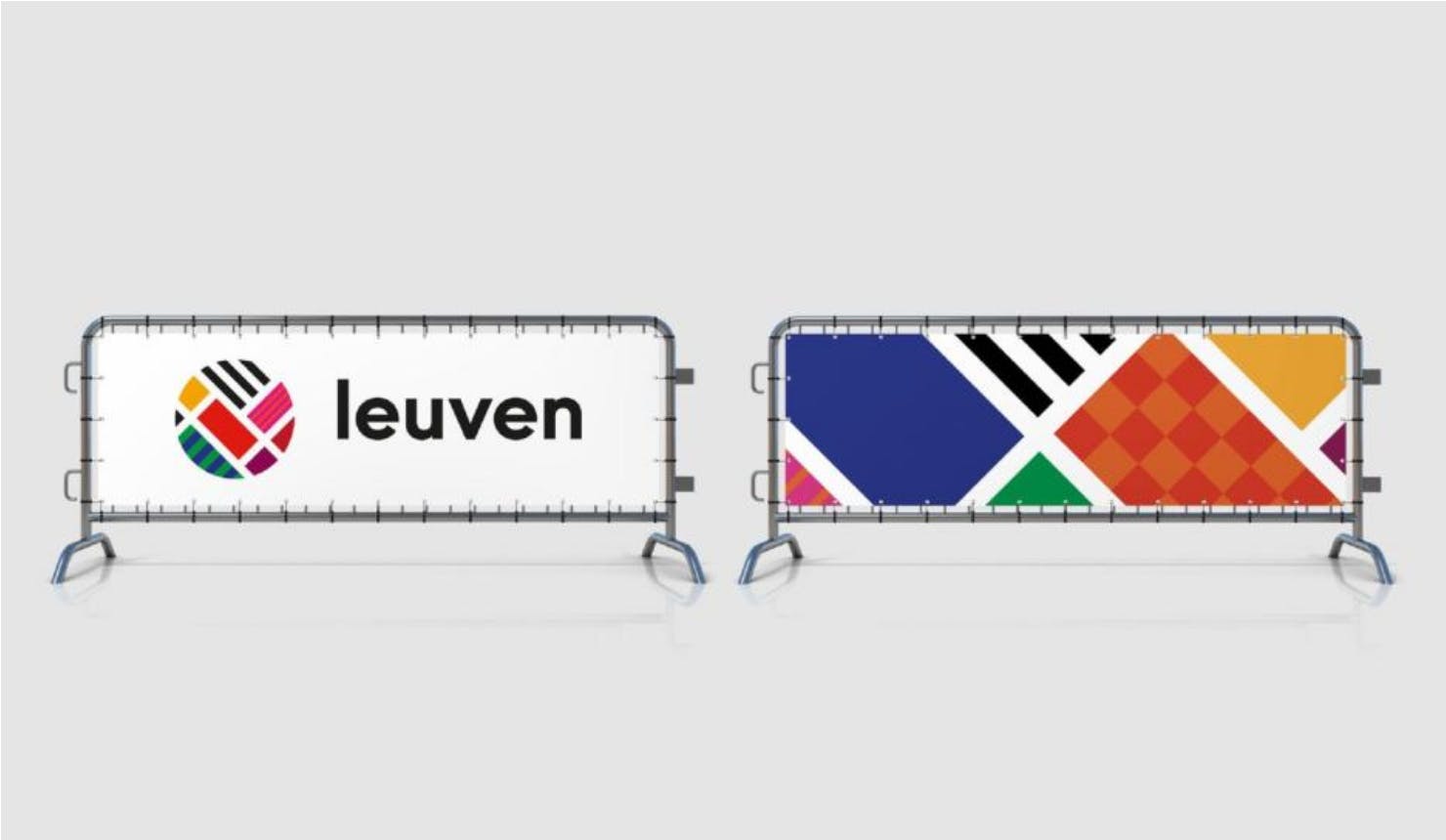 The Leuven logo on city barriers
According to the announcement, the new logo highlights a colorful city plan "in which every direction is the right one." The image is also meant to evoke a stained glass, referring to the city's rich past. The bits shaded black and white are a reference to what they call "a story under construction, which is not yet finished."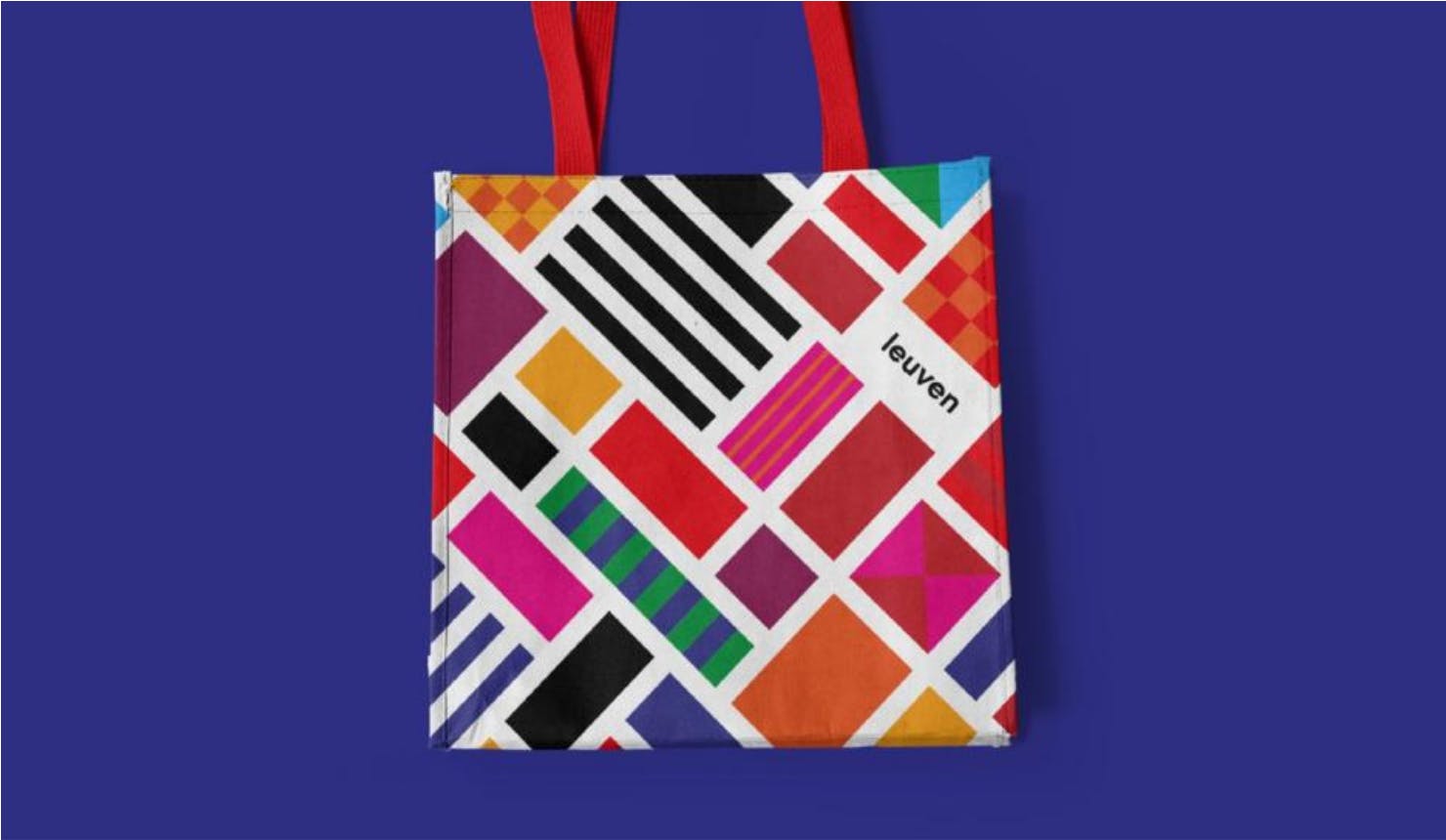 A bag designed with the Stad Leuven logo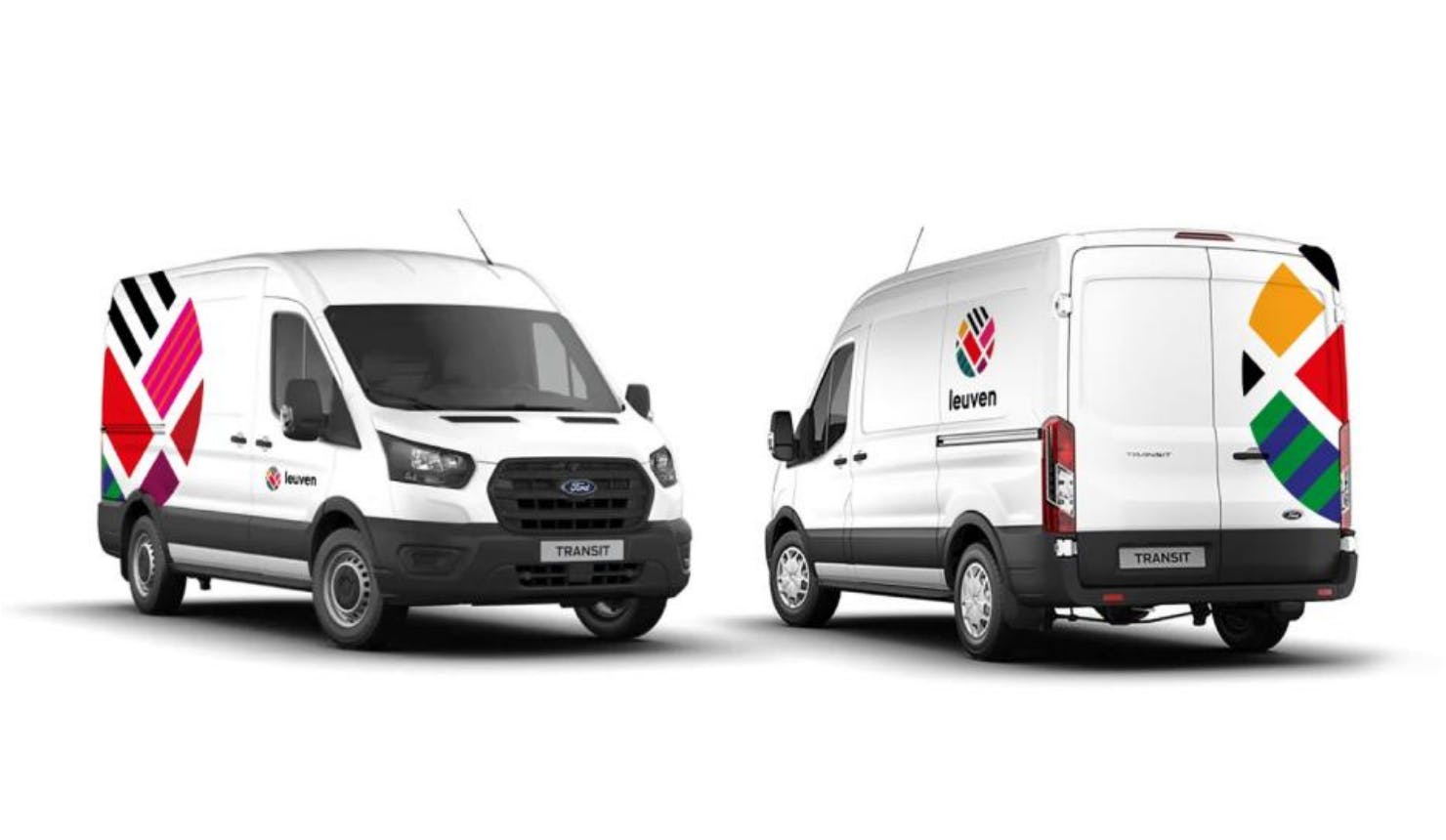 Stad Leuven cars driving around with the new design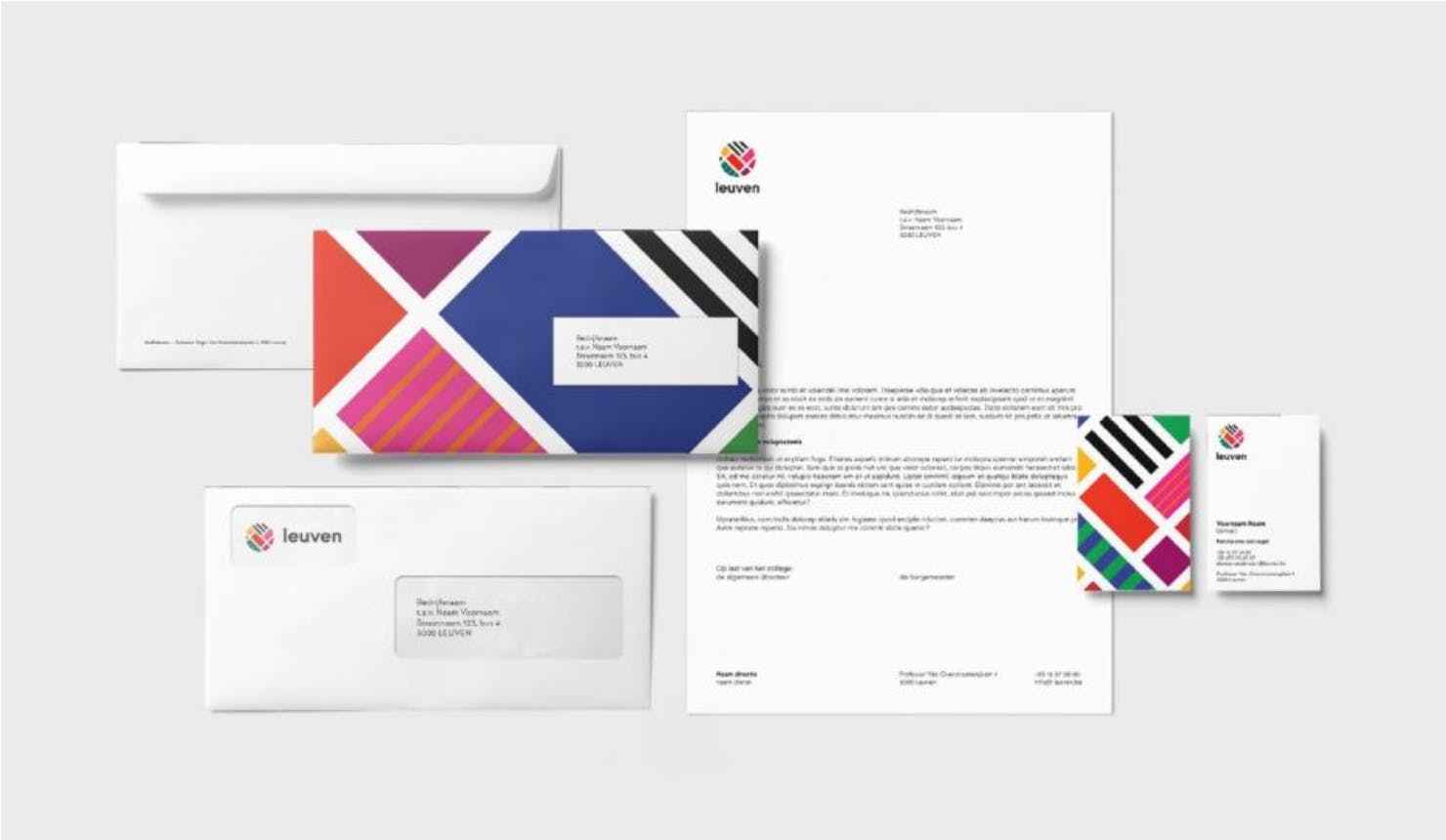 The new brand identity is even in the mailbox
The City of Leuven made the change from the previous logo, last updated in 2009, to show that the city is no longer the same as it was a decade ago. They want to present Lueven as "a single coherent, authentic and enthusiastic brand."
To implement the change, the city worked with its citizens. A survey was conducted that included Leuven residents, companies, associations, city staff, and even visitors. Participants were asked to answer what they believed was "typically Leuven." Approximately 700 respondents participated.