Startpage's Rebrand
Kelly Finnerty, Director of Brand and Content at Startpage, talked about how comments from fans helped spur their brand refresh, the elements they knew they needed to change, and going with your gut when it comes to final decisions.
Could you introduce us to Startpage and its initial branding?
I joined Startpage in 2019, so I can only share its brand history second-hand. 
What I do know is that the original branding strove to differentiate our private search engine with the "picture-perfect" styling of notorious "Big Tech" brands who spy on and track people. This is apparent in the previous brand identity's use of hand-drawn illustrations and frilly fonts.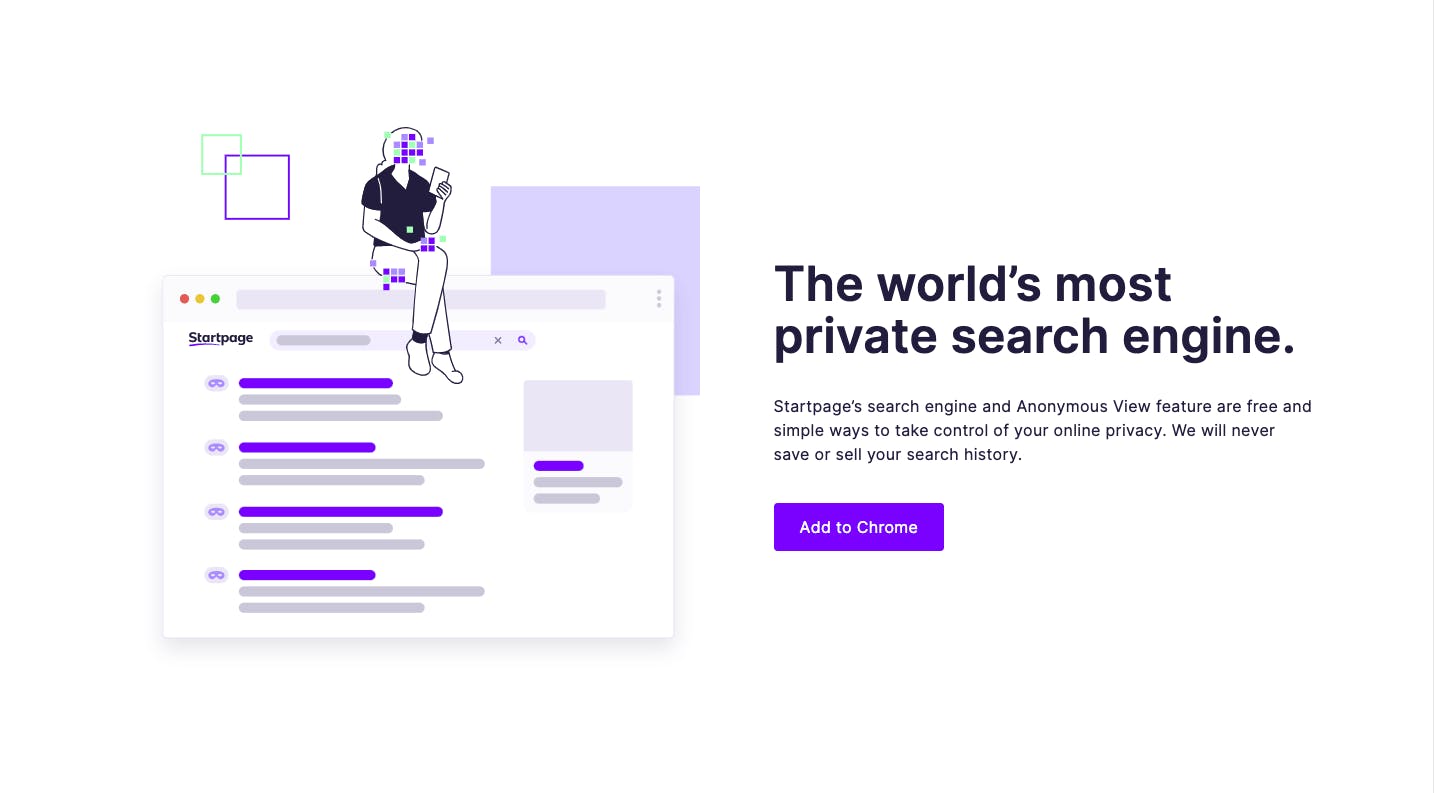 Regarding the brand colors, which we've largely maintained, it shows that Startpage is not your traditional tech brand. 
The vibrant "Startpage Blue" signals a clear line drawn between privacy-respecting tech and the primary blue used by invasive Big Tech brands like IBM, Microsoft Bing, Cisco, and Facebook.
What prompted this rebranding? When did the conversations about changing the visual identity start?
How did you decide which elements of the previous brand needed to change, and which elements could / must stay?
Tell us more about the process. Was the process smooth, or were there pitfalls?
How did your logo's redesign come about? What about the typeface?
What would you say was the biggest thing you learned from this experience of rebranding Startpage?
What's next for Startpage?