before
after
Karen Budell, Vice President of Brand Marketing at Momentive, talked about using their own technology to develop their new brand, the experience of rebranding a publicly listed company, and the importance of getting feedback.
What prompted this major rebranding? How did that conversation begin?
On June 9, 2021, we relaunched our corporate brand SurveyMonkey as Momentive, a new kind of agile experience management company. The SurveyMonkey product brand is still the core surveys offering in our portfolio, but it's no longer the name on our buildings so to speak.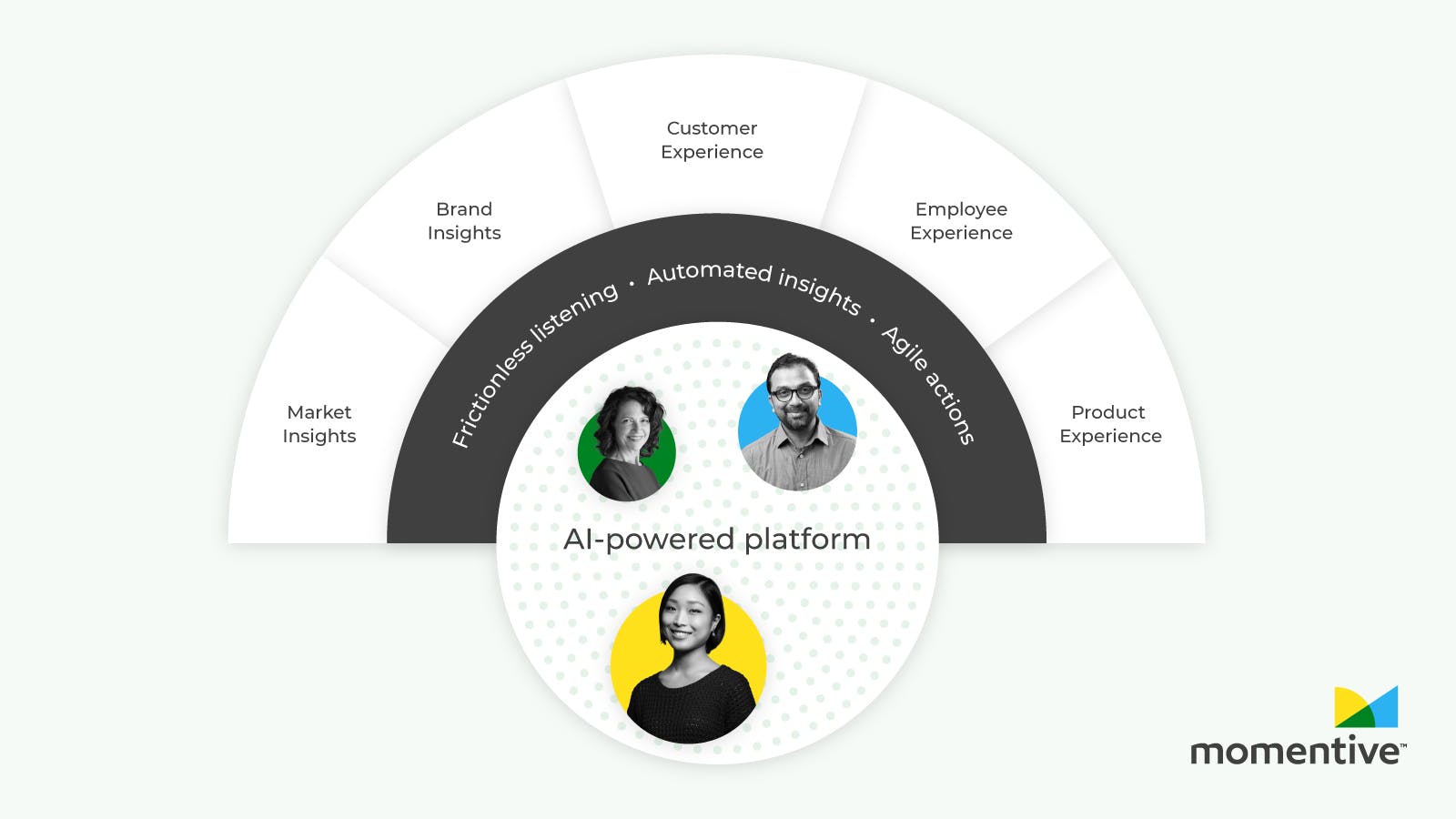 As SurveyMonkey, we created and defined the survey software category over the last two decades, but the name and its associated perceptions struggled to stretch beyond our self-serve origins and showcase the full breadth of our enterprise offerings.
We've been so successful at building up the SurveyMonkey brand, but a lot has changed since 1999. We needed a new chapter to tell our expanded story.
Today as Momentive, we're empowering decision-makers to act with speed and agility. Our solutions span five categories that help people shape what's next: brand insights, market insights, employee experience, product experience, and customer experience.
What was the rebrand process like? Who were the major players in this rebrand?
The rebrand of the company was a 14-month-long journey. My team led the process in close partnership with our executives, board of directors, internal experts, and external agencies. 
Marketing played a huge role in driving this transformation. In fact, we developed Momentive using our own solutions to capture feedback from employees, customers, and the market.
We conducted 10 studies across seven countries, collecting quantitative and qualitative data from our stakeholders. This amounted to over 22,000 respondents over a period of 14 months.
It was a massive cross-functional effort to pull off something like this. 
As a publicly-listed company, the news was highly confidential for most of the undertaking. We had a core team involved, and then we expanded the scope as we needed more involvement from teams in product and engineering to HR, finance, and IT.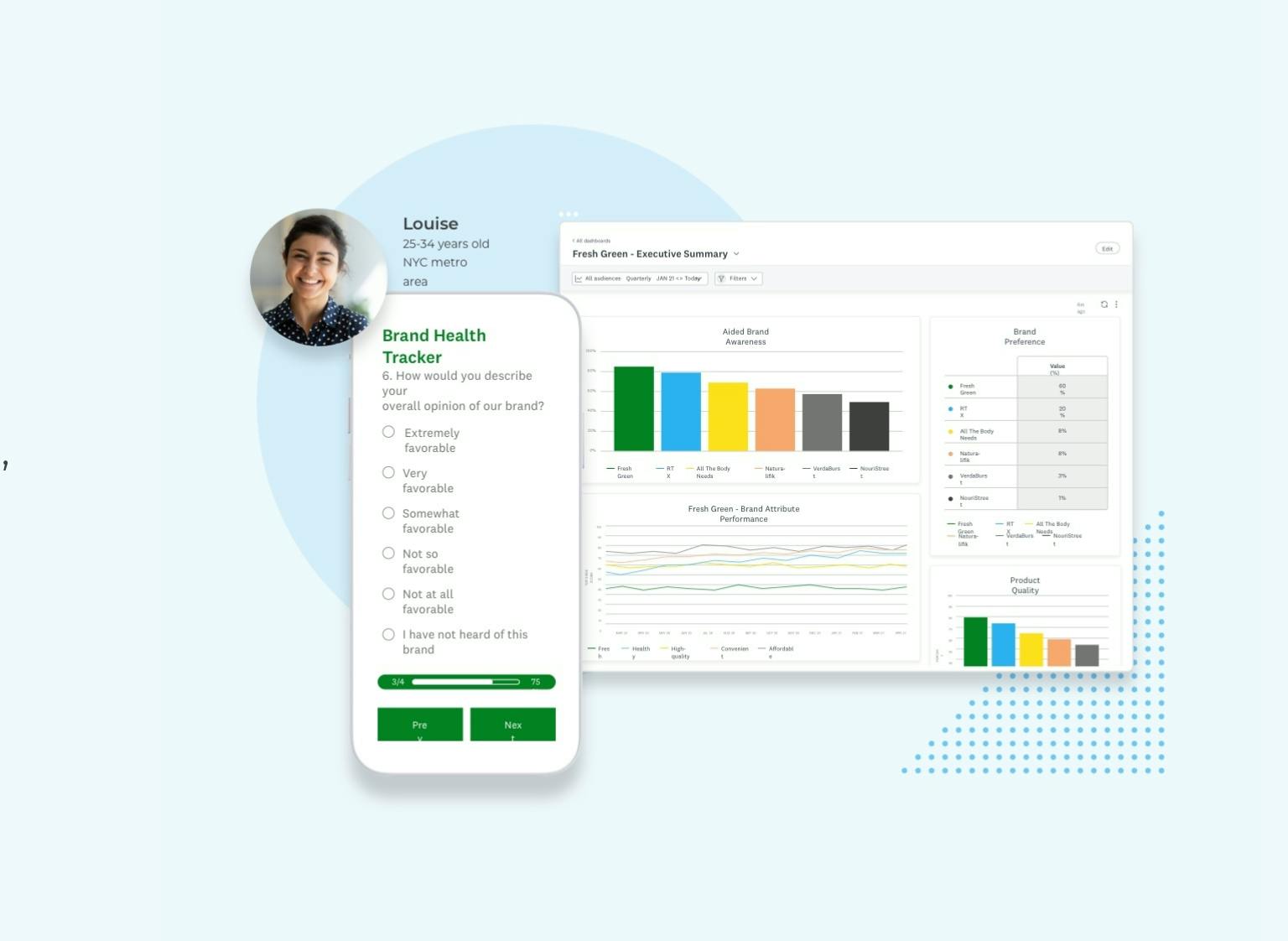 MomentiveAI
I'm very proud we pulled it off while working in a remote working environment, with teams distributed across the country and globally.
Can you tell us more about Momentive's logo design? How was it developed?
We used our own technology at various stages of a robust creative process. We spent a bulk of our time ensuring we found a name that fully captured who we are and what we offer today, while still giving us flexibility for where we might go in the future.

The new Momentive logo
We started with 1,000+ names before narrowing the list down to 50 through preliminary trademark knockout searches. We then identified 10 top candidates, against which we ran extensive tests, legal checks, and qualitative and quantitative research to understand people's gut reactions, emotional associations, likes and dislikes, and perceptions on understanding the concept and category. 
After that process, gut-checks with our C-suite and other leaders, and a few additional creative explorations, we presented three final candidates to the board. Their input helped us zero in on our new name: Momentive.
With the name chosen, we wanted the Momentive logo to embody our mission and vision and represent bringing the best parts of humanity together with technology.
People, culture, and our focus on amplifying human voices are represented by the yellow quarter circle. The blue triangle represents our AI-powered solutions and technology built from over two decades of experience and more than 55 billion questions answered through our platform. 

Those two shapes intersect to create a slice of color that we call Heritage Green, a nod to the color that's long been a part of our brand.
Green is very prominent across your subsidiaries. What do you think makes green very effective for Momentive brands?
One part of our process was doing a visual audit and assessment of the enterprise brand landscape, during which we recognized how much green helped us stand out with our SurveyMonkey brand.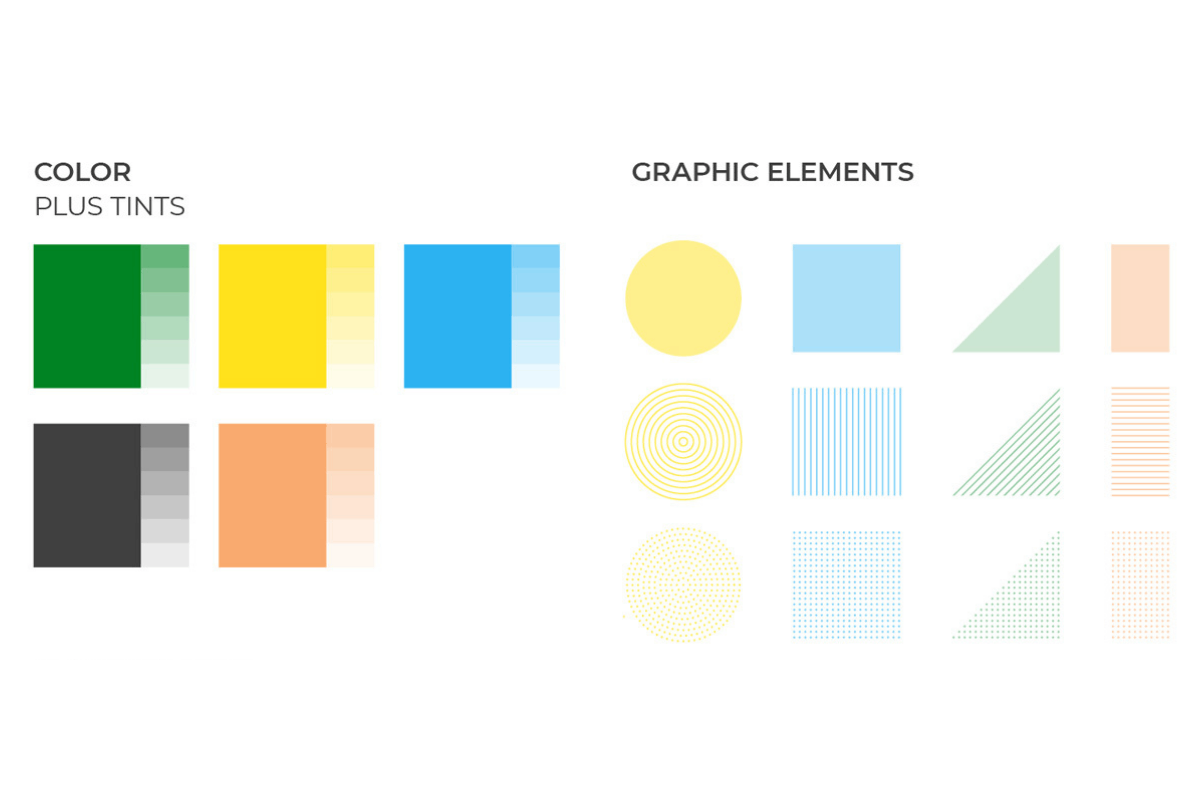 Momentive colors and graphic elements.
We wanted to carry that color forward, and so our Momentive logo represents bringing the best parts of humanity together with the best parts of technology—that slice is a color we call Heritage Green. 
Our beloved SurveyMonkey brand has a much brighter shade of green that fits that brand's personality, so we looked for a richer shade to represent our enterprise solutions and corporate brand, Momentive.
Aside from the name, logo, and colors, what other key elements of visual or brand identity were developed?
While we have bold colors in the Momentive logo and our primary brand palette, you'll notice we use tints and a lighter version of those colors on momentive.ai to give us more flexibility in design. 
It also helps our black and white photography pop, allowing us to draw attention to the "reshapers" who are our customers using insights to improve employee, product, and customer experiences across industries.
We love the name's connection to speed and agility, movement, and motion, and we use shapes and patterns to bring an energy to our designs.
What was the process of finally launching Momentive?
We ran an employer brand survey where we asked employees for their thoughts on what it's like to work at the company.
As it turns out, 93% of our 1,500+ employees are proud to work here. That sentiment moves beyond the name. Our employees are proud because they are doing meaningful work. 
We show up for each other and bring our authentic selves to the "office" every day. 
Everything our employees love about working at this company will remain a part of our DNA. The core insight of that study was that our culture was one of our strongest brand assets, and the reason that we were able to successfully pull off this corporate rebrand was because the team lives our value of "Trust the team" every day.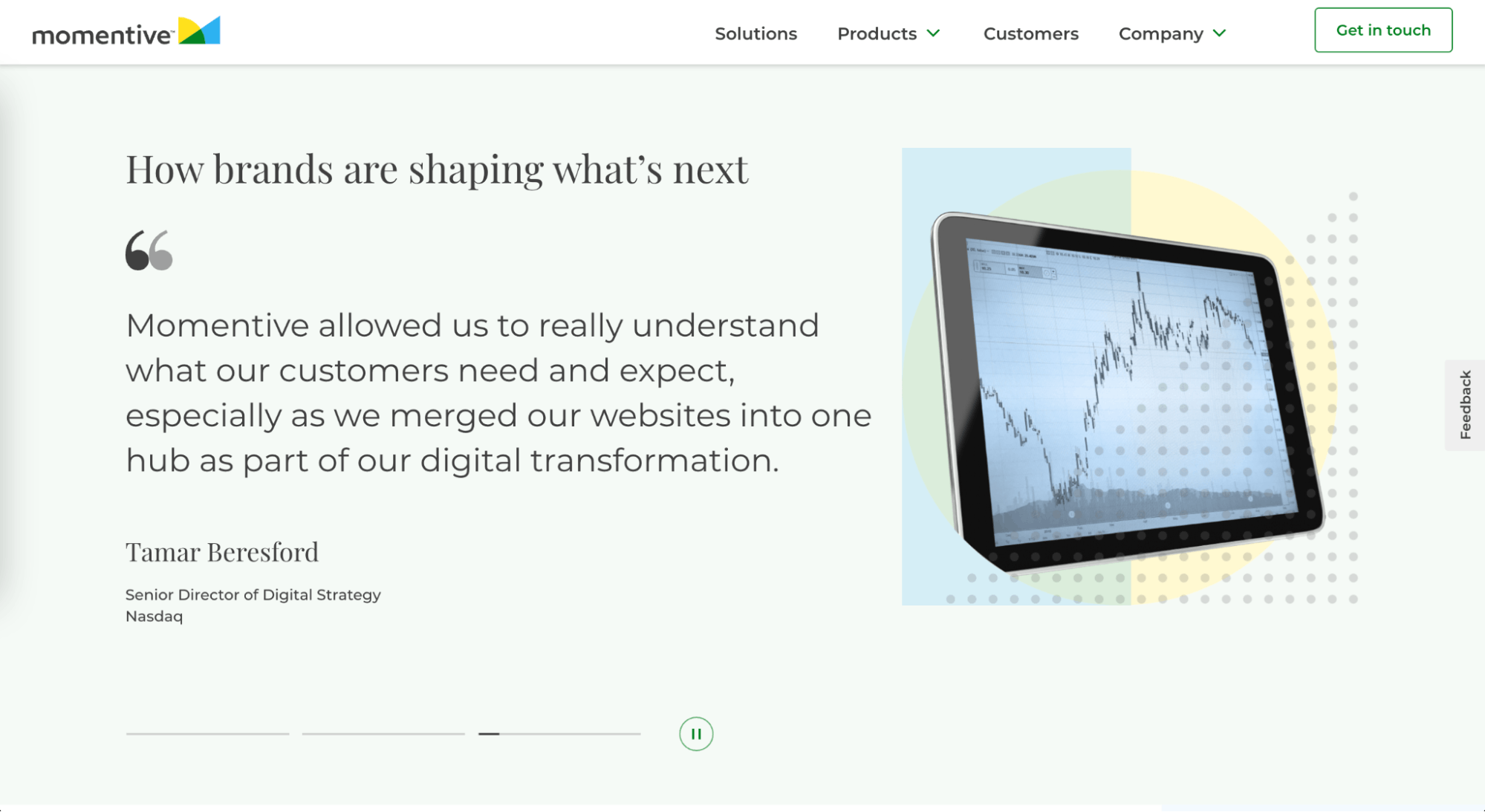 Momentive AI homepage.
In a transformation of this scale, we had to consider the brand evolution, internal communications, employee experience, IT, finance, legal, and product development, plus all of the external communications and marketing plans.
We may have launched Momentive on June 9, but this is just the beginning of our next chapter. Now comes the hard part, of continuing to develop the brand and grow awareness of who we are and the value we deliver.
Have you surveyed your fans about what they think about the rebranding? What has been the response so far? 
The reaction has been great, and we were able to involve customers early in the process as well. 
A few months out from relaunching the company, we brought customers into the rebrand process, capturing their reactions to our new name and brand visual design.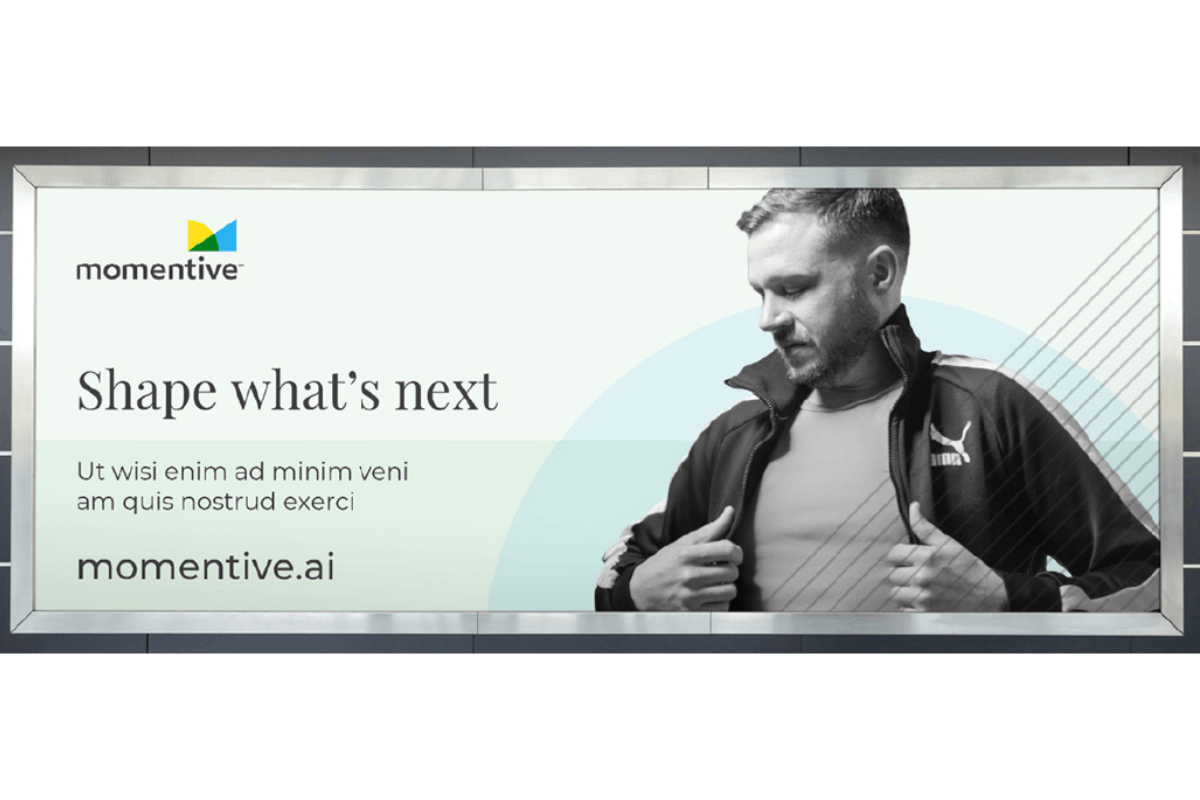 This now shows up as photography on our new corporate site, where Tamar Beresford, Senior Director of Digital Strategy at Nasdaq, is featured on our homepage, and customers from PUMA, Mercari, LG Electronics, Allbirds, and Women's March Global are featured on our customers page at momentive.ai.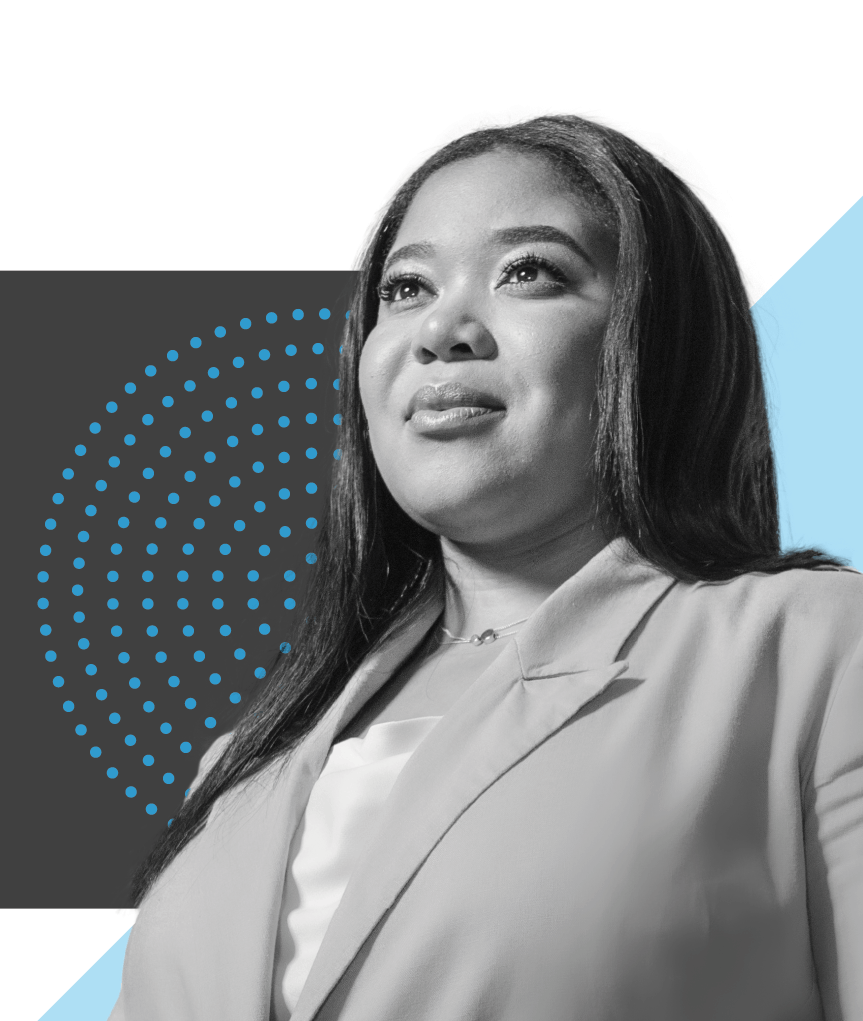 Tamar Beresford, Senior Director of Digital Strategy at Nasdaq
This change is about broadening people's understanding of the value we're providing and communicating the breadth of our enterprise solutions. 
SurveyMonkey is still our core surveys product, but Momentive enables us to tell a more comprehensive story about the robust AI-powered solutions we offer across our portfolio.
What is a major takeaway or lesson you and your team have gleaned from rebranding SurveyMonkey to Momentive?
What we learned is the importance of asking hard questions.
You must be willing to listen to the feedback (even if it's challenging), uncover and embrace the insights, and make bold decisions.
On top of that, we learned that it's critical to bring your employees along on the journey so you can create buy-in and enable them to be brand ambassadors who amplify your message.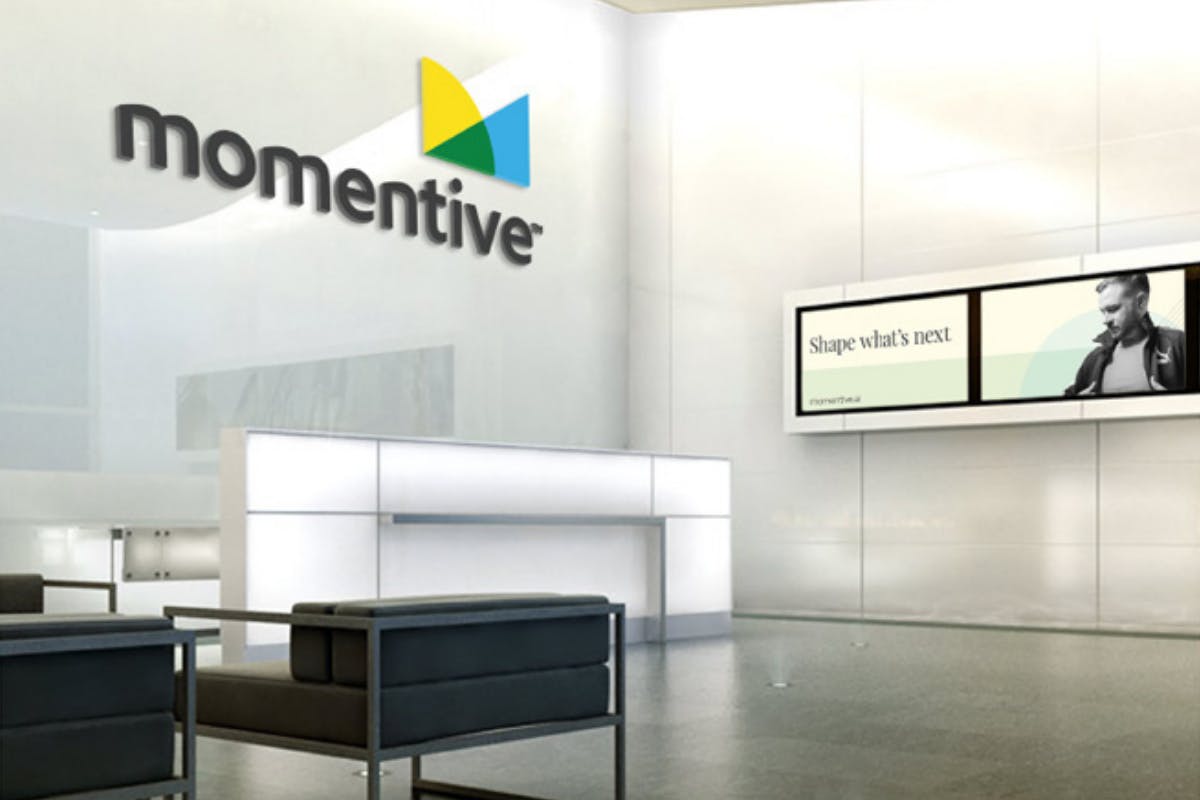 Momentive offices
During the rebrand process, we decided to create an internal video that showcased our new visual identity and brand design elements, our new tone and voice, new language describing our solutions and value prop, and as the music crescendoed we revealed our new name and said: We are Momentive.
We played that video every time we brought employees in to work on a piece of this highly confidential project, and we played it again to the entire company when we shared the news of this big chance right before it was made public. 
It can take time to adjust to a new name and brand, but we used feedback and insights to shape what's next for our own company so we can move forward in this new direction with confidence.